Ji Liu's guide to the Warsaw Concerto
19 September 2017, 20:51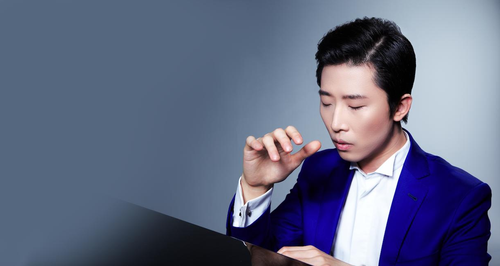 Richard Addinsell's Warsaw Concerto was written specially for the 1941 film Dangerous Moonlight and has gone on to far outreach the fame of its film and become a much-loved piano work in its own right.
Ji Liu was the soloist in the piece at this month's Classic FM Live, so he told us what makes Addinsell's concerto so special.
First: the introduction
"When we think about the Warsaw Concerto, we should think about the movie first because that's where the piece comes from.
"This is the part in the music when the two characters first meet. The man is a Polish pianist who wants to defend his country so he becomes a fighter pilot. So there's a certain kind of patriotic feel in the music.
"The beginning is about the passion, the love – and it's also sets the atmosphere for a film that's thrilling and romantic."
The passionate love theme
"This is the second theme from the concerto, it's very Rachmaninov-like. All the intervals in the Warsaw Concerto are quite similar to the tune from Rachmaninov's Second Piano Concerto.
This theme comes in when the man speaks to the woman about the music that he wrote for her, so it's quite intimate and he says 'this music is between you and me, it's our memories'.
The dramatic ending
"At the end it becomes more heroic and the melody suddenly starts to recall Chopin – and of course Chopin's also Polish. The composer also adds some Polonaise rhythms in the orchestra, so this romantic theme becomes patriotic and heroic and makes the piece very thrilling for the end."
You can hear the whole Classic FM Live concert on air, Wednesday 20 September from 8pm.