Itzhak Perlman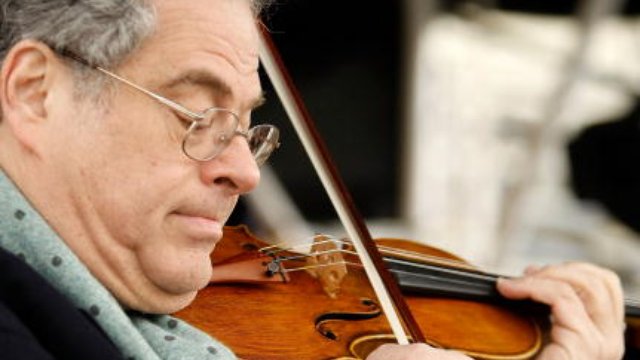 Born August 31st 1945 in Tel Aviv, Perlman first became interested in the violin after hearing a classical music performance on the radio. At the age of three, he was denied entrance to the Shulamit Conservatory for being too small to hold a violin.

He instead taught himself how to play the instrument using a toy fiddle, until he was old enough to study with Rivka Goldgart at the Shulamit Conservatory and at the Academy of Music in Tel Aviv, where he gave his first recital at age 10, before moving to the United States to study at the Juilliard School.

In December 2003 the John F. Kennedy Center for the Performing Arts granted Mr Perlman a Kennedy Center Honor celebrating his distinguished achievements and contributions to the cultural and educational life of the nation.

In May 2007, he performed at the State Dinner for Her Majesty The Queen and His Royal Highness The Duke of Edinburgh, hosted by President George W. Bush and Mrs Bush at the White House.

In addition to his many orchestral and recital appearances throughout the world, Itzhak Perlman performs as conductor with leading orchestras. He was Music Advisor of the St Louis Symphony from 2002 to 2004, and he was Principal Guest Conductor of the Detroit Symphony from 2001 to 2005.

One of Perlman's proudest achievements is his collaboration with film score composer John Williams in Steven Spielberg's Academy Award winning film Schindler's List, in which he performed the violin solos.

In January 2009, Itzhak Perlman was honored to take part in the Inauguration of President Barack Obama, premiering a piece written for the occasion by John Williams and performing with clarinetist Anthony McGill, pianist Gabriela Montero, and 'cellist Yo-Yo Ma.
View more
Best Itzhak Perlman recordings
Most read Itzhak Perlman news and features