Igudesman and Joo, Tim Lihoreau and the LPO rock Classic FM
11 September 2014, 17:22 | Updated: 11 September 2014, 20:59
Exclusive: Musical comedians Igudesman and Joo, Classic FM presenter Tim Lihoreau and members of the London Philharmonic Orchestra squeezed in to our studio to play a live session.
Violinist Aleksey Igudesmann and pianist Hyung-ki Joo played a classical version of the pop hit I Will Survive, which included a rare vocal performance by Classic FM presenter Tim Lihoreau in a Superman T-shirt and strings and percussion from LPO performers.
The rehearsal
Igudesman and Joo arrived at Classic FM fresh off a flight from the US. Heroically shaking off the jet lag, they went straight into rehearsals.
Headbanging
Igudesman and Joo's version of I Will Survive requires large amounts of energy and headbanging.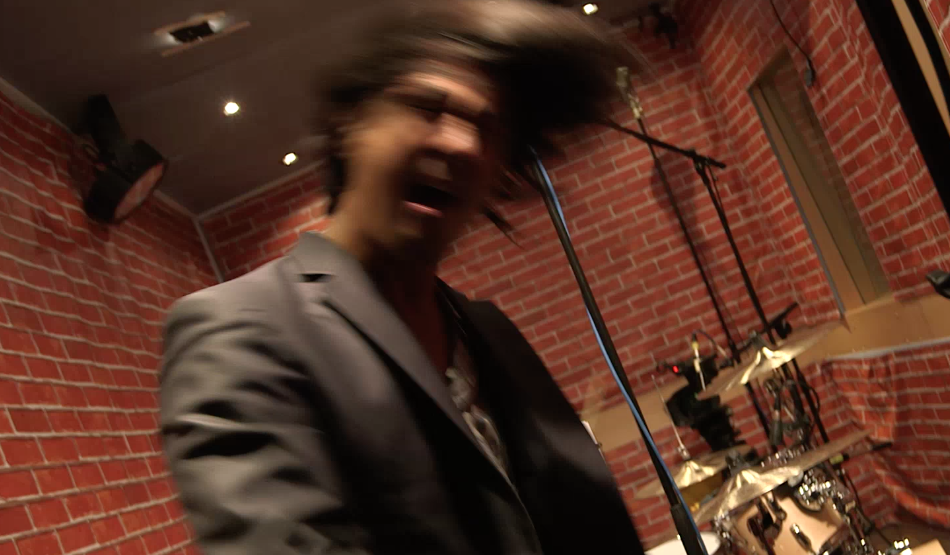 The interval
And the best way to replace all that energy? Delicious fish and chips.
All By Myself
Refreshed and ready to record, Igudesman and Joo gave renditions of All By Myself...
Maria of Springfield
...and a medley that mixed The Simpsons theme tune with songs from the musical West Side Story.
Igudesman and Joo begin their 'Big Nightmare Music' tour with the LPO on 15 September in London before moving on to Birmingham, Leeds and Manchester.