The Ayoub Sisters' brand new version of The Ashokan Farewell will bring a tear to your eye
20 April 2017, 10:33 | Updated: 20 April 2017, 10:38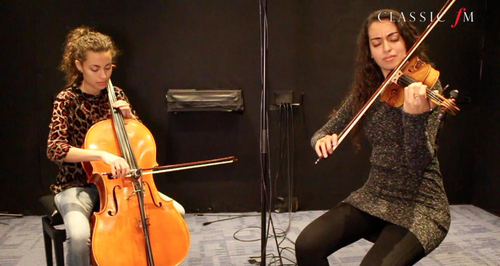 The Scottish-Egyptian duo have put their own spin on Jay Ungar's iconic melody and it's guaranteed to make you feel a bit weepy
The Ayoub Sisters are two of the most exciting artists around – they are both multi-instrumentalists and have already released two EPs.
You can download their latest recording, Melodies from Scotland, on iTunes here.
They came into the Classic FM session studio to perform their brand-new arrangement of Jay Ungar's The Ashokan Farewell.
Here's a taste of their new version
They also treated us to a live performance of their track Melodies from Scotland
Find out more about The Ayoub Sisters here