'The world is really scary at the moment, but music keeps us together,' says legendary soprano Angela Gheorghiu
28 February 2017, 17:30 | Updated: 28 February 2017, 17:45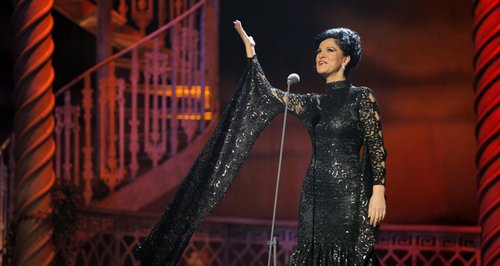 In 2017 Angela Gheorghiu is celebrating 25 years with the Royal Opera House and 150 performances on its stage. We popped in to talk to the Romanian soprano about singing, Covent Garden memories, and the role of music in uncertain times.
Angela Gheorghiu is currently starring in Cilea's Adriana Lecouvreur at the Royal Opera House – an opera that boasts fantastic tunes, sumptuous singing, and even a model Baroque theatre on stage.
We spoke to the legendary soprano at the Royal Opera House, where she's been performing for 25 years.
What does it feel like to have your 150th performance on the Royal Opera House stage?
What advice do you have for young opera singers today?
What are your memories of the early days at Covent Garden?
How do you go prepare for each role?
There's a lot of uncertainty, division and fear in the world at the moment – do you think art and music are important at a time like this?
Do you think that opera has the power to bring people together?
Adriana Lecouvreur is at the Royal Opera House until 2 March. Visit the Royal Opera House website for more information.