Aled Jones's falsetto 'Walking in the Air' will transport you back to your childhood
10 October 2016, 12:35 | Updated: 12 October 2016, 17:08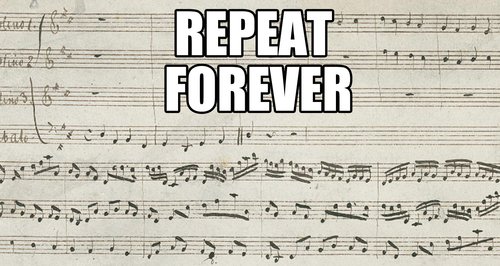 Aled Jones sang 'Walking in the Air', Bill Turnbull played his ukulele - and some talented musicians performed their hearts out at a special charity 'busk-athon' for Classic FM's charity, Global's Make Some Noise.
When we asked Classic FM presenter Aled Jones if he'd join a charity busking session, he delivered big time.
Dressed loud in blue wig, feather boa and Sergeant Pepper military jacket, Aled sang his biggest hit, Walking in the Air, in falsetto. This is literally the sound of your childhood (if you're in your late 30s/ early 40s).
Accompanying were London Symphony Orchestra violinist Maxine Kwok-Adams, composer and cellist Thomas Hewitt Jones, Classic FM listener and trumpeter Phil Pursglove and Classic FM boss Sam Jackson on piano.
Aled Jones's falsetto Walking in the Air
The Classic FM busk-athon actually lasted for six hours and we and filmed it all on Facebook Live. Here are some more highlights:
Game of Thrones
Fast forward to 20:30 for an excellent 'Game of Thrones' by pro-busker Joel Grainger.
Bill Turnbull busked on his ukulele
Tim Lihoreau and Thomas Hewitt Jones's fantastic riff on Pachelbel's Canon
Maxine Kwok-Adams, Ji Liu and Thomas Hewitt Jones played Monti's Csárdás (among other things)
Please make it all worthwhile and donate generously to Global's Make Some Noise
Classic FM's charity, Global's Make Some Noise, supports small but brilliant projects across the UK. The projects provide vital help for youngsters and their families living with illness, disability or lack of opportunity.
Here's how *you* can make a difference:
DONATE ONLINE
Just click here to donate right now.
DONATE BY TEXT MESSAGE
To donate £10, text CLASSIC10 to 70070
100% of your donation will go to Global's Make Some Noise. If you're under 16, then please ask the bill payer's permission first. The Vodafone Foundation will match these text donations up to £100,000.
For terms and conditions, go to makesomenoise.com