Aled Jones duets with his younger self for his new album – including never-before-heard recordings
Aled Jones: Danny Boy
03:13
'One Voice' features music by Handel, Purcell and Vaughan Williams as well as Welsh and Irish folk music – and the Classic FM presenter singing with his younger self. Sign up below to be alerted when the album is released.
Classic FM presenter Aled Jones MBE is to release a brand new duet album called One Voice, featuring never-before-released recordings of him as a boy.
Also available at selected Sainsbury's stores.
The recording, released on Friday 1st April, on the Classic FM label, features Aled performing duets with his 15-year-old self and the programme features works by Handel, Purcell, Britten and Vaughan Williams as well as Welsh and Celtic Irish music. Listen to a clip below:
The original recordings of Aled as a boy were rediscovered following a chance conversation with his parents at their home in North Wales.
And we're giving away five signed copies of 'One Voice' here…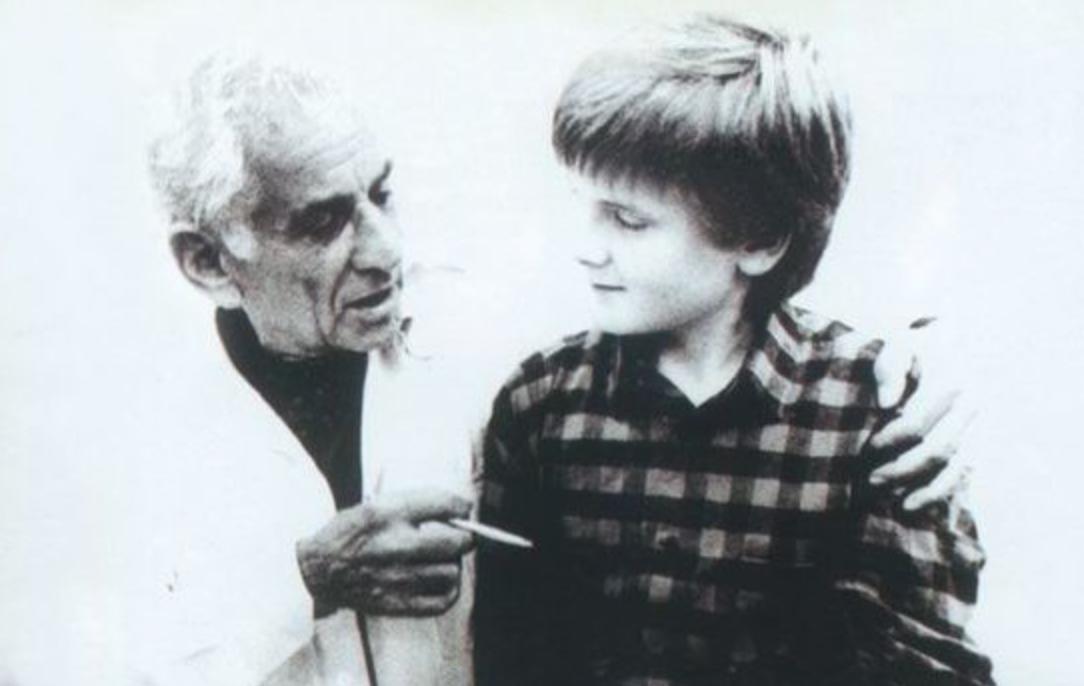 Aled Jones pictured with Leonard Bernstein
"We were sitting around the kitchen table one day, when my mum suddenly announced that there was an album of folk songs of mine that had never been released," said Aled.
"I didn't even remember recording the album, but when I listened to it at my parents' house, I felt like a proud uncle or father. From that came the idea to release the album of duets, featuring my voice as a boy and now as an adult."
One Voice features Aled's duets of classic folk songs such as Lark in the Clear Air and Danny Boy, as well as Welsh favourites All Through the Night and David of the White Rock.
Aled has also recorded three new solo tracks as a man including Come To Me Soothing Sleep by Handel and The Ash Grove.
Be the first to know more about Aled Jones' new album by registering your interest below.
Here's what Aled had to say ahead of the album's release:
One of Aled Jones' most famous recordings, as a treble, was of Bernstein's Chichester Psalms – and earlier this year a Classic FM listener discovered Aled's very own copy of the score, complete with his name and markings, in a second-hand shop. Find out more about the amazing story here.
The first live concert performance of some of the songs from One Voice will be at Classic FM Live on Tuesday 5th April at London's Royal Albert Hall. This will be followed by a 22-date cathedral tour starting in Norwich on Friday 6th May and finishing in Aled's hometown cathedral in Bangor on Saturday 2nd July.
One Voice will be released on Friday 1st April 2016 on the Classic FM label. And you can hear Aled Jones on Classic FM every Sunday morning, 9am-12pm.