2Cellos performing the theme from The Godfather is an offer you can't refuse
11 April 2017, 15:13 | Updated: 11 April 2017, 15:24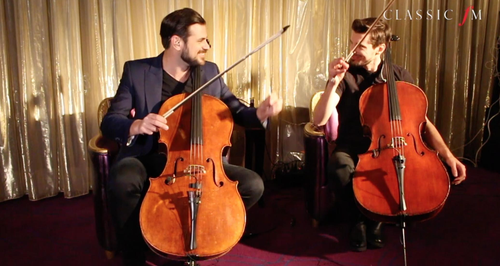 Luka Šulić and Stjepan Hauser are tackling the world of film music on their new album, and this cut from The Godfather is the perfect introduction.
We were lucky enough to bag some time with the Croatian crossover cellists, who have decided to take a break from the pop covers with some well-chosen highlights from the silver screen.

The duo's new album, Score, sees them playing new versions of soundtrack highlights from films like Rain Man, Chariots of Fire, Titanic and more. Oh, and Game of Thrones.

They were only too happy to play the theme from The Godfather for us, as well as 'Moon River' from Breakfast at Tiffany's.