2Cellos: our 6 tips for becoming YouTube superstars
25 February 2015, 16:14 | Updated: 27 February 2015, 14:08
The be-quiffed pair have become two of the biggest stars in classical music. Who would have thought two guys playing cello could have racked up millions of views on YouTube?
Photo: Elisa Moro
They have millions of fans, phenomenal technique and a knack for playing the music that no one expects. Oh, and they're fairly easy on the eye as well…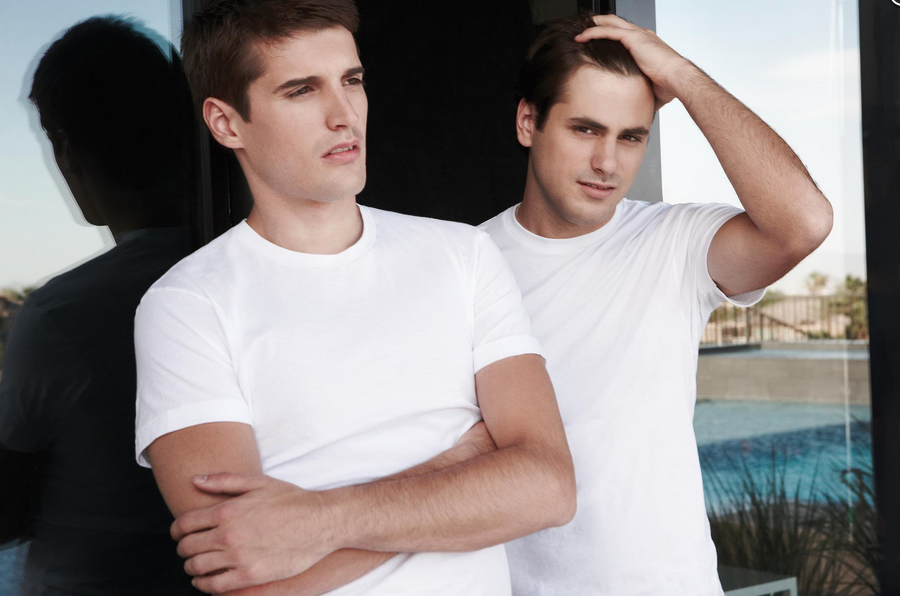 We asked them to share the secrets to their success…
1. Put as much effort into your live performances as your videos
"We put a lot of effort into making good arrangements and great videos. But even though our breakthrough success comes from YouTube, we actually do amazingly well with our live shows and put a great deal of work into them. That makes us different from most bands – our show is a combination of all kinds of music and attracts all different types of audience. You just don't find such a variety of people coming to shows that are completely rock, or completely classical. We combine all music types, and musical genres are not a boundary for us."
2. Be a perfectionist when it comes to editing
"We hire people to shoot videos and they use different cameras and recording techniques. But we spend a lot of time editing to make sure everything is perfect. Sometimes it takes days, sometimes months, because we are always touring. The whole video-making process is always very exciting for us."
3. Practise as often as you can.
"We rehearse whenever we can but that basically narrows means hotel rooms and only when we have time. We practise to stay in shape and to be able to do easily what we want on our instruments – but our days of practising all day long are gone!"
4. Be creative
"Playing cello is great because the instrument can make so many different sounds and it has endless possibilities. In the end though, success all comes down to vision, ideas and how creative and imaginative you are."
5. Always be on the look-out for new ideas
"We come up with new ideas very often. As soon as we hear something we really like we think about how we can make it interesting on cellos. It has to fit the cello first and foremost, but everything else is up to you – how far can you go?
"We have to fulfil many roles with just two cellos – it is really a job for a whole band! We do have a drummer for the rock songs but all other rhythms, harmonies, even bass lines have to be played by us. Loop pedal has really expanded the possibilities for us – we can play and record on the spot and then play on top of it."
6. Make music that's interesting for everybody
"Sometimes we feel that people play for themselves – which is selfish when you think about it. It is a hard job to take an instrument that was not considered to be cool and make everybody jump and scream. It is not just entertainment – it's art. But we don't like to differentiate the serious from fun. Make it fun for everybody because that is what good music is all about."