Discover Leeds this festive season with its theatrical culture, great shopping & delicious food, you can have a magical winter. Plus we've a break to the ballet to be won.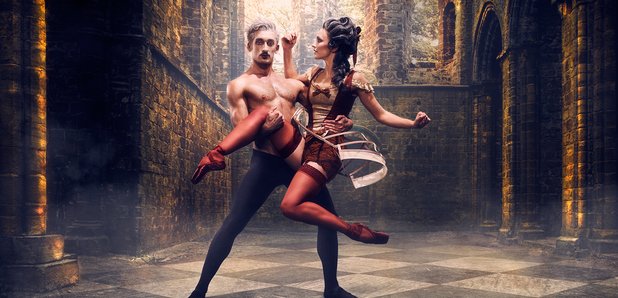 Leeds, home to the award winning first direct arena, four major theatres and one of the only cities outside London to boast its own repertory theatre, ballet and opera companies.
This city can transport you across the globe with on-stage performances, delicious dishes and a unique shopping experience - and you could be enjoying a weekend break there on us.
This coming March, Northern Ballet's Casanova will receive its world première at Leeds Grand Theatre and we've two tickets to one of the first performances of the show on Saturday 18th March 2017 at 7:30pm to be won, plus an overnight stay at the gorgeous Doubletree by Hilton Hotel with dinner and breakfast included.
'Be the flame, not the moth', throw caution to the wind and be led into temptation by Northern Ballet's production of Casanova. This original ballet tells the story of Casanova, who consumed by his desires, lived every minute in a whirlwind of scandal and excess, but there's more to the man! This original ballet will expose a story so sensational you won't believe it's real.
Experience this brilliant ballet and let us transport you to 18th Century decadence, just answer the question below before 23:59 on Wednesday 30th November for the chance to win.
Leeds might be renowned for its fantastic theatrical culture, but it's also a premium shopping destination. Victoria Gate makes the city one of the largest shopping districts in the UK, with an abundance of big names and unique boutiques to explore.
Plus, it's a great city for food lovers with a huge variety of restaurants and eateries, whether you want a light meal, three-course dinner or a post shopping coffee.
So why not enjoy a magical break in Leeds this winter? As there's no need to wait until the New Year to enjoy the spectacular jam-packed programme of unique events. Whether you like treasure hunting in Christmas markets, getting lost in a bewitching ballet or uncovering some fascinating art, Leeds is guaranteed to give you a magical festive experience.