Win hospitality at Pontefract Races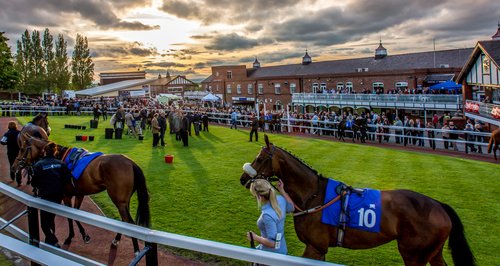 Discover the joys of horse racing during the 2017 season as we've a hospitality suite to be won at one of their spring racedays.
If you've never considered going racing at Pontefract, then now is the perfect time to start thinking about it. The 2017 season is about to begin, so why not take a chance on Pontefract this new year?
Set in open parklands just one mile from Junction 32 of the M62, Pontefract Racecourse might not be what you imagine.
There are 16 racedays to choose from this year, including three evening meetings and three Sunday meetings. The popular Sunday Family Days on 25th June, 30th July and 20th August are the highlight of the racing calendar with superb racing to match great family entertainment.
You can even enjoy their Art of Racing Race days in early July, or maybe even Ladies Day.
Tickets for all race meetings in 2017 are now on sale with a huge 50% off the majority of race meetings if booked before 16th January - so don't miss out and get a great discount by booking early.
Win Hospitality at Pontefract Racecourse
You could be winning a Hospitality Suite for yourself and 10 guests at Pontefract Races on either Tuesday 11th April or Monday 24th April.
Your prize will include admission to the Racecourse along with use of the Private Box and viewing Balcony in the Dalby Stand. You'll be able to toast your winnings with five bottles of prosecco and we'll also help cover your travel with £100.
For the chance to win answer the question below before 23:59 on Sunday 5th February.
Pontefract Park, Park Road, Pontefract,
West Yorkshire WF8 4QD
Call: 01977 781307