Opera North have unveiled a trio of new and deliciously dark fairy tale productions and we have a magical night at the opera of your choice to be won!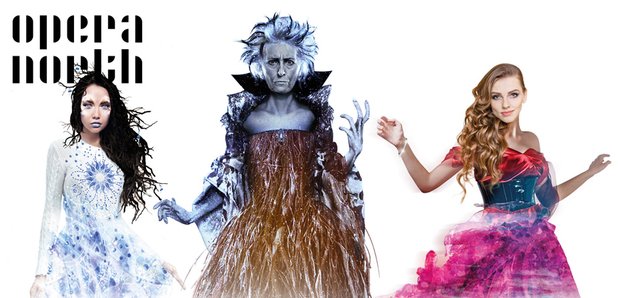 Opera North's brand new productions for their 2017 Fairy Tale Season explore the tales of The Snow Maiden, Hansel & Gretel and Cinderella, and are sure to melt the iciest of hearts.
What could be more magical than a combination of stunning opera and these classic tales?
An evening for two at one of these enchanting operas could be yours, with some of the best tickets in the house for the venue of your choice from those listed below.
Afterwards, retire to a delightful Malmaison hotel for an overnight stay and enjoy £200 spending money for you and your guest!
Here is the choice of dates and venues for the Opera North Fairy Tale Season:
• Leeds Grand Theatre: 21 Jan – 25 February
• Newcastle Theatre Royal: 1 - 4 March
• The Lowry, Salford Quays: 8 - 11 March
• Grand Opera House, Belfast: 15 – 18 March
• Nottingham Theatre Royal: 22 - 25 March
For your chance to win simply answer the competition question below correctly by 23:59 on Sunday 18th December.
Discover more about these
magical operatic fairy tales…
An opera to warm even the iciest of hearts

Rimsky-Korsakov's The Snow Maiden is a delightfully coloured, folk-inspired opera based on a well-loved Russian fairy tale.

The Snow Maiden is warm and beautiful, but she hides a tragic secret: her heart is made of ice. If warmed by human love, it will melt and she will die...

The most popular operatic fairy tale of them all

A contemporary take on a classic story with magical music by Humperdinck, Hansel and Gretel reveals the perils of growing up!

In perhaps the most popular operatic fairy tale of them all, a brother and sister escape to the world of the forest, both idyllic and dangerous...

A glittering comedy of pure magic

This production of a classic fairy tale features some of Rossini's most dazzling music and plenty of sparkle.

An evening of pure magic is in store in Cinderella (La Cenerentola),

uniting the fun, fire and brilliance of Rossini's music with a fresh and witty production.