Experience Leipzig
Discover Leipzig, a world-class city of music.
Leipzig is a city linked to innumerable great personalities such as Bach, Mendelssohn, Schumann and Wagner.
Thousands of music lovers travel to the city each year in order to walk in the tracks of famous composers. Discover Leipzig composers here.
Explore the sights and sounds on the Leipzig Music Trail, visit the Mendelssohn House or enjoy a performance by the Gewandhaus Orchestra in the Gewandhaus or the St. Thomas Boys Choir, which are both musical highlights and veritable magnets for visitors.
Yet Leipzig has even more to offer: a multifaceted cultural life, diverse museums and galleries, a high density of pubs and history at every turn.
Leipzig Music Trail "Leipziger Notenspur"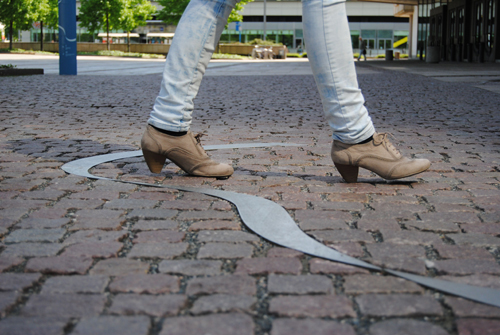 Leipzig boasts a large number of sites of interest where famous composers lived and worked, in a concentration, which is unmatched anywhere in the world. Wherever you go in the city there is musical history: a dazzling past where the foundations were laid for a lively musical present.

The Leipzig Music Trail is a unique guide system which links the most important musical locations in the city centre along a 5 km route. A trail of curved stainless steel inserts in the ground and information boards is now winding through the centre of Leipzig to highlight the city's exceptional musical tradition. (Image: Leipzig Music Trail © LTM - Schmidt)


St. Thomas Church, St. Thomas Boys Choir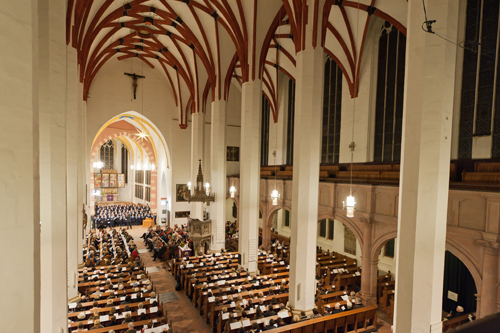 St. Thomas Church is also the final resting place of the most famous St. Thomas Cantor, Johann Sebastian Bach, who headed the world-famous boys choir from 1723-1750. Last but not least, Leipzig-born composer Richard Wagner was baptized here on 16 August 1813.

The fundamental structure of Germany's most famous boys' choir, the St. Thomas Boys Choir, which was directed for 27 years by Johann Sebastian Bach, has remained unchanged for 800 years, and their weekly performances of motets and cantatas in St. Thomas Church continue to enjoy immense popularity among music lovers. (Image: St. Thomas Boys Choir © LTM – Brozka)
For more Leipzig tourism information click here.
© All images are the property of Leipzig Tourist Board unless otherwise stated.