Pop Goes Classical
28 April 2017, 09:15
The greatest collection of pop hits, with a spectacular classical twist
To commemorate the 25th Anniversary of Classic FM, we have released a very special classical album – with a twist.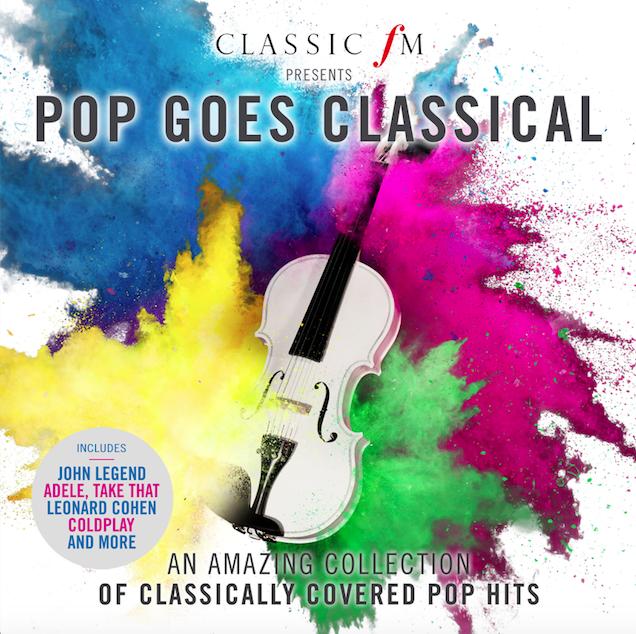 12 of the biggest pop hits from the last 25 years, classically arranged and performed beautifully by the Royal Liverpool Philharmonic Orchestra. Enjoy spectacular renditions of Adele's 'Hello', Bryan Adams' 'Everything I Do' and Take That's 'Back for Good' plus many more. It's the greatest collection of pop hits as you've never heard them before.
And if you don't know the original versions of these songs, worry not: every one of these arrangements can stand on its own as a beautiful piece of music. That in itself is a testament to the brilliance of the original song and the skill of our arrangers. What we hope you'll discover, as we have, is that a great tune is a great tune, from whatever century, musical genre, or part of the world it originates. So relax and immerse yourself in the world's most popular songs, honoured as the classics they already are.
Listen out for a hint of Holst in this version of Leonard Cohen's 'Hallelujah', and is there a little nod to Mozart on 'Unchained Melody'? Only one way to find out...
In the meantime, enjoy this sneak preview of Adele's 'Hello':
1. (Everything I Do) I Do It For You (Bryan Adams)
2. Hallelujah (Leonard Cohen)
3. Hello (Adele)
4. Don't Look Back In Anger (Oasis)
5. Fix You (Coldplay)
6. Unchained Melody (The Righteous Brothers)
7. Counting Stars (OneRepublic)
8. All Of Me (John Legend)
9. Back For Good (Take That)
10. Candle In The Wind (Elton John)
11. Happy (Pharrell Williams)
12. I Will Always Love You (Whitney Houston)
Find someone on the same wavelength.
Search
Find your perfect match today!
View more profiles »