The heartwarming story of another happy couple from Classic FM Romance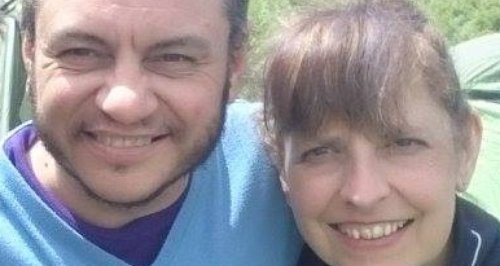 Will and Kitty met on Classic FM Romance, connecting over their shared interest in classical music (obviously), cars and cats.
Will shares the lovely story of how he met Kitty on Classic FM Romance:
"After being on my own for 19 of the last 24 years, I took the plunge and joined Classic FM Romance. I figured that I might at least meet some nice ladies who, like me, also love classical music (rare in this day and age) and could accompany me to concerts. It took me a long time to write my information box but it was straightforward to edit when I didn't think it read right.

Well, after just a month, I had spoken to approximately 15 really interesting matches. It was easy to find ladies who shared my values and hobbies and I found it quick to sort through people with whom I wouldn't have had much in common.

Eventually I connected with a lovely lady who, not only shared my love of classical music but also my ownership of a Smart car and two cats. We started talking every day via your site and then on social media.

We first met in person in February 2016. We really hit it off and have so many life experiences in common. Since then we have stayed at each other's houses, gone on holiday and she is now looking for a job nearer me. We celebrated our first anniversary of togetherness in December 2016.

We are making plans for our future, moving in together, buying a camper van and possibly getting married. So, thank you Classic FM Romance! This was my last-ditch attempt at finding someone to spend my advancing years with (I am 49). I didn't want to grow old alone and now, it seems, I won't have to."
Sign up to Classic FM Romance

here
-
find someone on your wavelength
Find someone on the same wavelength.
Search
Find your perfect match today!
View more profiles »