Plant your Narcissus plants now in time for Spring, get 10 bulbs for only £6.99 plus free p&p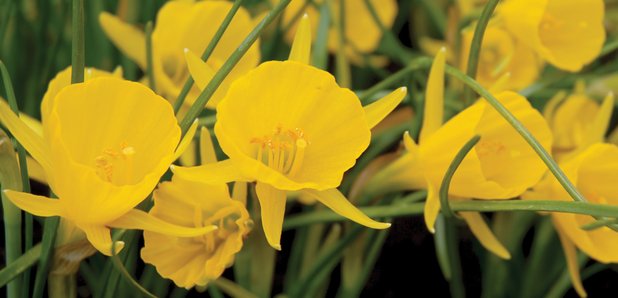 The enlarged, golden trumpets of this vigorous variety create a distinctive display with excellent weather resistance. Grow them in bold drifts naturalised in grass, where their delicate blooms will be a harbinger of spring for years to come. Narcissus flowers are also excellent for cutting for a lovely springtime arrangement indoors. Height: 20cm (8"). Spread: 10cm (4"). Bulb size: 7/8.
Offer:
Buy 10 bulbs for £6.99
Buy 20 bulbs for £8.98 (RRP £13.98) – SAVE *£5
Buy 40 bulbs for £11.96 (RRP £27.96) – SAVE *£16
Terms & Conditions
Please note that this offer expires at midnight on Friday 30th September. All products and offers are subject to availability. *Please note that savings are based on the equivalent of multiples of the cheapest pack size.