Classic FM Wine has a very exclusive launch offer, the Classic FM Essentials Case: 12 stunning wines plus a free bottle of Prosecco (worth £10.99) - save up to £60!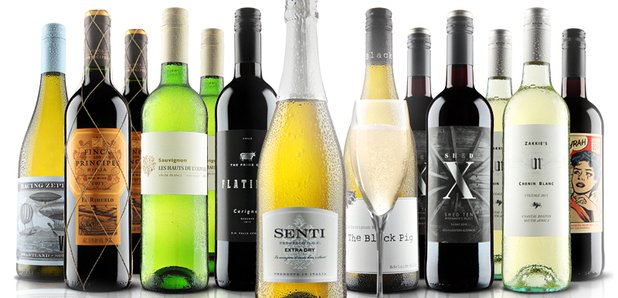 Classic FM has partnered with Virgin Wines to bring you Classic FM Wine. This new wine club will supply you the choice of over 500 bottles of wine, all hand-crafted by small independent wine makers from across the globe. Furthermore, to ensure you find your new taste, wine advisors are available to take calls and provide expert advice to guide your decisions.
· 12 stunning wines
· £5.49 a bottle
· Free Prosecco (worth £10.99)
· Total saving of over £60

Contents:
Les Hauts de L'Olivier Sauvignon Blanc (France) x 2
Shed Ten Shiraz (Australia) x2
Flat Iron Premium Carignan (Chile) x1
Racing Zeppelins Viognier (South Africa) x1
Zakkie's Pure Chenin Blanc (South Africa) x2
Que Syrah Syrah (USA/Cali) x1
Finca Los Principes El Rihuelo Rioja (Spain) x1
The Black Pig Single Vineyard Sauvignon Blanc (Australia) x1
Also available as an all red or an all white selection.
Terms & Conditions
UK Delivery only. You must be 18 years of age or over to buy alcohol. Strictly one promotional case per customer. P&P is £7.99 at checkout. Not to be combined with any other promotional discount or offer. Calls may be monitored or recorded. There is no obligation to buy any more wine.