Saturday 10 January 2015. He's starring in Disney's Into the Woods - and now James Corden makes his Classic FM presenting debut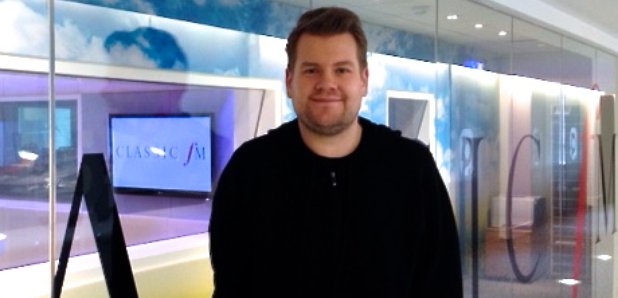 This week Saturday Night at the Movies is delighted to welcome the actor James Corden who makes his presenting debut on Classic FM.
He's joining us to celebrate the release of the new Disney film Into the Woods – a big-screen adaptation of the Stephen Sondheim musical which stars Meryl Streep, Emily Blunt, and James himself.
The show features plenty of music from the film - with stories about the recording of them too - alongside other big screen fairytale offerings including Snow White and the Huntsman and Maleficent , plus a variety by one of James's favourite film composers, Alan Menken.
GALLERY: Big Bad Wolfgang? Composer-fairy tale mash-ups >
DISCOVER: Disney's Into the Woods >