Sundays, 7-9pm. Tweet @ClassicFM or email using the form below.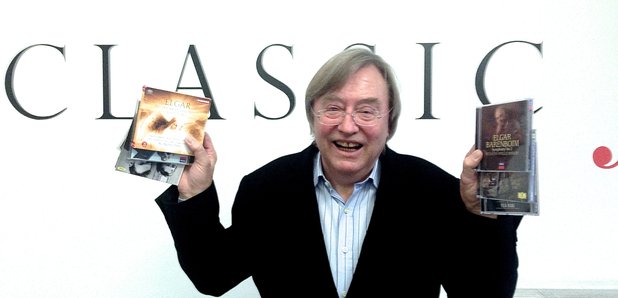 Barrister, former Cabinet minister, football anorak and classical music expert, David Mellor is here every Sunday evening from 7pm, when he puts his passion for all things classical to very good use, with a fascinating two-hour programme of great recordings from the past and present, rarely-heard gems, and new discoveries.
David is always delighted to receive your thoughts on the music he plays – especially if there's a theme you think would work well on a Sunday night. Let him know your thoughts via the form below, and listen this Sunday evening for a wonderfully indulgent and enjoyable two-hour journey of discovery on Classic FM.
Next shows:
Sunday 30 October

David Mellor celebrates the early years of the Philharmonia Orchestra, with recordings pioneered by producer Walter Legge, the orchestra's founder, and others made in the 1940s, 50s and 60s. Lots of big classical names feature, including Herbert von Karajan conducting Sibelius's Symphony No.5, Arturo Toscanini directing Brahms's Symphony No.2 and Otto Klemperer conducting Beethoven and Mahler.
Sunday 6 November
A month ago, David devoted two hours to the violinists he considers the greatest ever to have lived. He picked out six in total, including David Oistrakh, Jascha Heifitz and Itzhak Perlman, but surprisingly to some listeners, he didn't include famous names like Yehudi Menuhin and Ida Haendel. After receiving a host of emails suggesting violin players that David should have featured, he'll aim to act on as many of these requests as possible tonight. Expect performances from Menuhin and Haendel, along with Baroque specialists Fabio Biondi and Giuliano Carmignola.
Sunday 13 November
Tonight, David plays music for Remembrance, starting with the compositions of Edward Elgar, written at the outbreak of World War I. He'll also feature the output of two composers who died during the conflict – F. S. Kelly and George Butterworth – and that of Walter Leigh, who laid down his life in the Second World War. This reflective music is supplemented by recordings from a recital given by Emil Gilels, whose centenary fell last month. Among the highlights, Beethoven's 'Waldstein' Sonata and an exhilarating account of Rachmaninov's Piano Concerto No.3.


About David Mellor
Avid music collector, dedicated follower of football and prolific journalist, David Mellor joined Classic FM in 1997 and has been a regular fixture at the weekends ever since. David practised at the bar until 1981 when he joined the Government. He was Member of Parliament for Putney from 1979 to 1997, a Government Minister from 1981 to 1992, and served in the Cabinet from 1990 to 1992. A prolific newspaper and magazine columnist, he also presents a Saturday morning programme for Classic FM's sister station LBC.