Aled Jones
Monday 25 - Friday 29 May, 5pm-8pm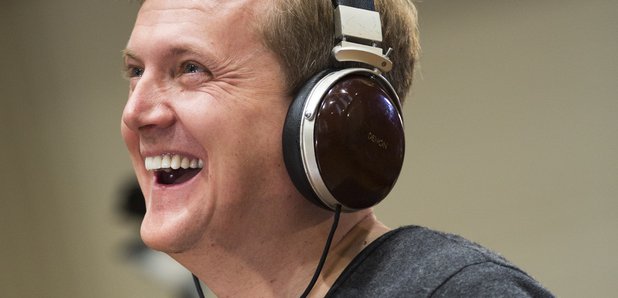 Join Aled Jones - sitting in for John Brunning - for Classic FM Drive, the best mix of music and information to get you home safely and calmly.
This week's highlights
MONDAY
Tonight's Big Piece after Six is one of the most technically challenging piano concertos in the entire repertoire. And listen out for the first play of this week's Drive Featured Album, tonight featuring Haydn's thrilling Sinfonia Concertante played by the brilliant ensemble Arcangelo.
TUESDAY
Aled will have a whole hour of Smooth Classics for you at 7, including the heart-rending Elgar Cello Concerto and Stanford's atmospheric setting of Mary Coleridge's The Bluebird.
WEDNESDAY
Aled has possibly the greatest symphony ever written today as his Big Piece after Six – a masterful musical celebration of humanity and one that makes all who hear it feel better about life. And yet, the composer himself never actually heard it. Can you guess what it is?
THURSDAY
Enjoy another track from Aled's Featured Album, which this week comes from the versatile ensemble Arcangelo, playing the music of Mozart and Haydn. And Johannes Brahms gives us the Big Piece after Six.
FRIDAY
Aled brings you the mighty 1812 Overture by Tchaikovsky as his Big Piece after Six. It's the stunning new recording by the Royal Liverpool Philharmonic Orchestra, conducted by Vasily Petrenko, just right to get you in the mood for tonight's RLPO Friday Full Works Concert.