John Brunning counts down the biggest-selling classical albums of 2013.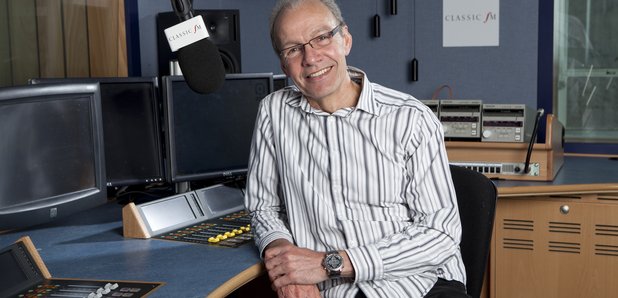 It was a year in which the King of the Waltz dominated the Classic FM Chart. But which of Andre Rieu's albums made it into the final line-up of the year?
There were also popular new releases from guitarist Milos and pianist Richard Clayderman. How have they fared?
Man of Steel from Hans Zimmer and the second Hobbit feature from Howard Shore were among the cracking soundtracks that entered the Classic FM Chart. And there was also a high flying album from the greatest tenor of them all - Luciano Pavarotti.

John Brunning has revealed the biggest-selling classical albums of 2013. They are:


1 CLASSICAL VOICES - Various Artists

2 MAGIC OF THE MOVIES - Andre Rieu
3 IN A TIME LAPSE - Ludovico Einaudi

4 ISLANDS - ESSENTIAL EINAUDI
5 DECEMBER LIGHTS - Andre Rieu

6 RIEU ROYALE - Andre Rieu
7 ROMANTIQUE - Richard Clayderman
8 DESERT ISLAND DISCS - Various Artists
9 NOW THAT'S WHAT I CALL RELAXING CLASSICS - Various Artists
10 THE 50 GREATEST TRACKS - Luciano Pavarotti
11 THE REAL CLASSICAL - Various Artists

12 THIS IS CHRISTMAS - Katherine Jenkins
13 THE 50 GREATEST PIECES OF CLASSICAL - London Philharmonic Orchestra/Parry

14 IN LOVE WITH MAASTRICHT - Andre Rieu

15 THE INSTANT CLASSIC COLLECTION - 100
16 THE HOBBIT - AN UNEXPECTED JOURNEY - OST - Howard Shore

17 OPERA - Andrea Bocelli

18 ANDRE RIEU CELEBRATES CHRISTMAS & NEW YEAR

19 MAN OF STEEL - OST - Hans Zimmer

20 MUSIC FOR HEROES - Various Artists
21 ESSENTIAL CAROLS - Kings College Choir/Willcocks

22 THE LAST NIGHT OF THE PROMS COLLECTION - BBC Concert Orchestra/Wordsworth

23 LATEST & GREATEST - STARS OF CLASSICAL - Various Artists

24 LATINO - Milos Kardaglic
25 THE CLASSICAL ALBUM 2013 - Various Artists

26 THE COLLECTION - Andre Rieu

27 THE MAGIC OF ANDRE RIEU

28 CLASSIC FM - HALL OF FAME 2013 - Various Artists

29 WONDERFUL WORLD - Jack Topping

30 THE HOBBIT - DESOLATION OF SMAUG - OST - Howard Shore
-->