Notes From Hidden Britain with Green Flag
A Classical Music Journey across the UK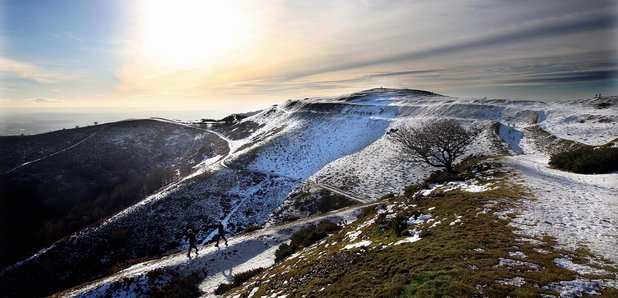 Intrepid explorer and broadcaster Ben Fogle embarked on a classical music journey around the UK for Classic FM's show Notes From Hidden Britain. You can re-live Ben's musical road trip by listening to the Notes From Hidden Britain podcast and viewing a selection of our favourite galleries below.
What was it about the island of Staffa that so inspired Mendelssohn to compose his Hebrides Overture? Why were Worcestershire's beautiful Malvern Hills so important in influencing the great English composer Edward Elgar? And which Brit was inspired to compose a piece about the Cornish town of Tintagel after spending a rather steamy weekend away there with his mistress? These were just some of the questions asked by Ben Fogle during his Classic FM show Notes From Hidden Britain.

Notes From Hidden Britain launched at the beginning of May this year. Running for 18 weeks, the series encompassed all sorts of intriguing journeys: from Llangollen in North Wales, bumping into William Walton and Peter Maxwell Davies in Manchester; and visiting a concert hall in Liverpool that was as popular with Charles Dickens as it was with classical musicians.

The British Isles have been responsible for all sorts of home-grown music-making, but composers from further afield have also been inspired by these shores. Ben uncovered the reason why Haydn's set of London symphonies is so named; he points out the link between Sibelius and the north-west of England; and he revealed why Max Bruch fell in love with Scotland.



Download Ben's latest musical journey across Britain on iTunes