Nick Bailey
Weekdays, 1-6am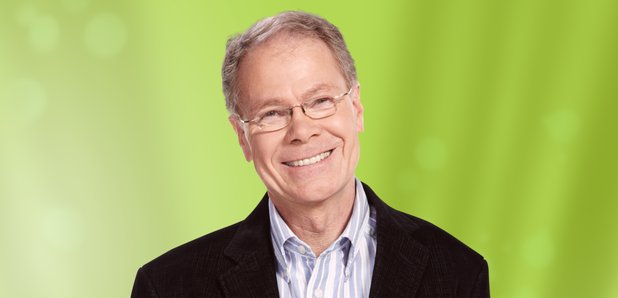 Whether you're working late, are a natural night owl or consider yourself to be an early riser, join Nick Bailey for the perfect mix of Classic Fm favourites to keep you up – and awake!
As the first voice ever to be heard on Classic Fm, way back on 7 September 1992, Nick Bailey is the only presenter to have fronted every single weekday show on the station. And, having spent the last two decades as the voice of everything from Breakfast to Relaxing Classics at Two, Nick now finds himself at the helm of his self-titled Pumpkin Club, comprised of listeners who are awake after dark.
Nick is here at Classic FM towers four nights a week from Monday to Thursday and, whatever the weather, you can pretty much guarantee that he'll be wearing shorts. Don't ask...
As well as the usual superb mix of Classic FM music, there are other features to keep you entertained: the All-Nighter for students and shift workers, and the Cradle Classic for nursing mums - Nick reckons there have been at least ten births to the accompaniment of the Pumpkin Club. We also enjoy the Hall of Fame 3 at 3, when Nick plays a varied selection from the annual Classic Hall of Fame Chart. And there's the Truckers' Tune – a particularly rousing piece of music for the thousands of lorry drivers who listen through the night. And then, as the new day starts to truly shape up, Nick's soundtrack to the morning is the Dawn Chorus - a beautifully relaxing piece of choral music, guaranteed to provide you with that moment of calm you need before the day begins. Hear it at around 5.15.
Nick always welcomes your involvement in all things on Classic FM overnight, and his band of loyal listeners keep him in touch with whatever's happening across the UK. Our Facebook page is often at its busiest in the wee small hours, when everyone from revising students to hospital workers get involved. You can text Nick too on 61812 or tweet via @classicfm; or send him an email using the form below.
But remember: unless you actually listen to the show live, you can never be truly classed as a genuine pumpkin...
Love Nick Bailey's show? Click the Like button to add his show to your Facebook profile
Nick Bailey's Top Classical Music Picks