Nicholas Owen
Saturdays, 3-5pm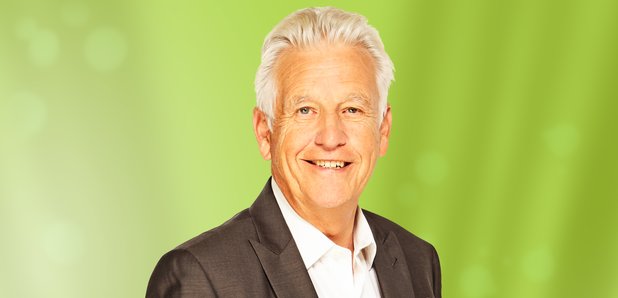 Since 2011, Nicholas Owen has been the voice of Saturday afternoon on Classic FM, bringing his ever-friendly personality to bear on a variety of classical hits.
It's great that so many of our listeners are able to enjoy what Classic FM has to offer during the week – but if you're one of those people who's simply not able to listen Monday to Friday, you're well catered for on a Saturday afternoon, when Nicholas Owen plays a fine collection of Classic FM favourites. Nicholas says he's blown away by the number of listeners who tune in whist en route to the shops, the in-laws, or the garden centre.

Every week, Nicholas sees it as his mission to reward you with a stack of music from the Classic FM Hall of Fame, including the Hall of Fame Three at Three – all peppered with his own unique thoughts and good humour about the works he plays. There's always plenty of music by the trainspotting composer Antonin Dvořák – not surprising, really, given that Nicholas is something of a transport expert himself, having written the official history of the Croydon trolley bus (yes, honestly!). He's the only person we know who manages to incorporate encyclopaedic knowledge of motorways, service stations and tram lines into a love of classical music!

Choral music often features too, with Mozart's Requiem and Handel's Messiah both being personal favourites of our man behind the mic. If there's something you'd love Nicholas to play for you, do let him know – he'd absolutely love to hear from you.
Nicholas Owen's Top Classical Music Picks
Nunc Dimittis

Geoffrey Burgon (b.1941 : England)

Conductor: Matthew Owens
Ensemble: ;Choir of Wells Cathedral
Record Label: Classic FM
Catalog: CFMCD 53

Conductor: Neville Marriner
Ensemble: Academy of St Martin in the Fields
Record Label: Duo
Catalog: 470 044-2

Giuseppe Verdi (1813-1901 : Italy)

Conductor: Claudio Abbado
Ensemble: Berlin Philharmonic Orchestra
Record Label: Deutsche Grammophon
Catalog: 4716272

Conductor: Andre Rieu
Ensemble: Andre Rieu Orchestra
Record Label: Polydor
Catalog: 589 3062

Wolfgang Amadeus Mozart (1756-1791 : Austria)

Conductor: Harry Christophers
Ensemble: Handel and Haydn Society
Record Label: Coro
Catalog: COR 16093