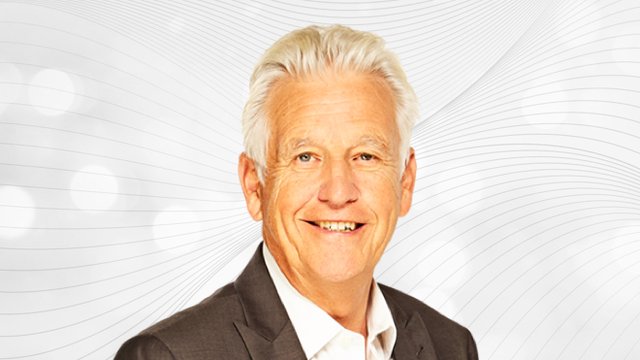 Since 2011, Nicholas Owen has been the voice of Saturday lunchtimes on Classic FM, bringing his ever-friendly personality to bear on a variety of classical hits.

Every week, Nicholas sees it as his mission to reward you with a stack of music from the Classic FM Hall of Fame, peppered with his own unique thoughts and good humour about the works he plays.

Since he started presenting his Saturday lunchtime programme, Nicholas says he's been blown away by the number of listeners who tune in whilst en route to the shops, the in-laws, or the garden centre. His 'Driving Classic' is therefore always a rousing affair, usually preceded by an incredibly difficult transport teaser, which sees Nicholas pose a question about some kind of road- or rail-related moment in history.

Choral music always features on Saturday lunchtimes, too, with Mozart's Requiem and Handel's Messiah both being personal favourites of our man behind the mic. If there's something you'd love Nicholas to play for you, do let him know – he'd absolutely love to hear from you.
View more