David Mellor enjoys a 52-album box set from Simon Rattle and the CBSO.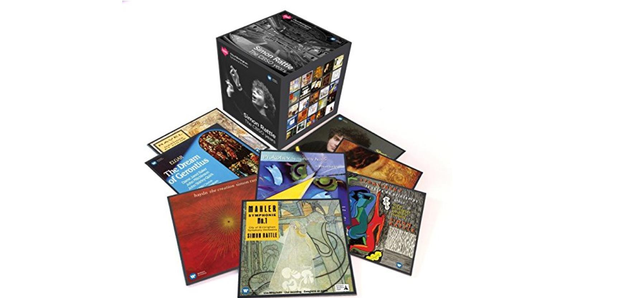 Between 1980 and 1998 Simon Rattle conducted some 934 concerts with the City of Birmingham Symphony Orchestra. Together they performed works by many 20th-century composers, as well as established favourites, and gave a total of 16 world premieres. Rattle also made 69 recordings for EMI with the orchestra. Tonight David mellor reviews a box set that brings together that recorded legacy, which includes pieces by composers pivotal to his work, such as Mahler, Sibelius and Szymanowski, as well as some of the new compositions he championed — Nicholas Maw's Odyssy, Mark Anthony Turnage's Momentum, Three Screaming Popes and Drowned Out, and Thomas Adès' Asyla .
And there's young talent to marvel at: at 25, soprano Julia Lezhneva is ideally suited to the best of Handel's operatic and religious works from his years in Florence and Rome. For the album David reviews tonight, she has the perfect partners in Il Giardino Armonico and Giovanni Antonini.
Also tonight, the YouTube piano sensation Valentina Lisitsa releases a new album of the music of Scriabin, and Nicholas McGeegan heads up the Philharmonia Baroque Orchestra with three Haydn symphonies.