For a whole week, Classic FM pays tribute to one of Britain's greatest conductors to mark his 90th birthday.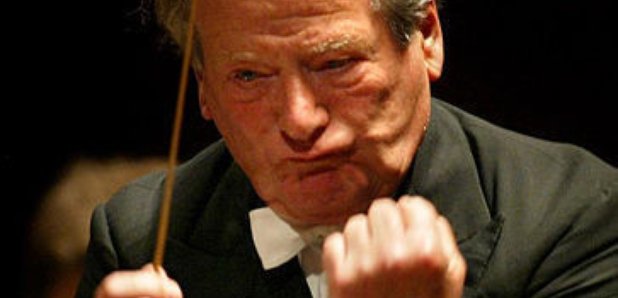 Classic FM is devoting a week of special programmes for Neville Marriner at 90 as a tribute to the conductor on his 90th birthday:

ALBUM OF THE WEEK

Every weekday morning, Aled Jones features the Academy of St. Martin in the Fields ' brand new recording of Mozart 's Piano Concertos Nos. 14 and 27 with pianist Ingrid Jacoby, conducted by Sir Neville Marriner.

SATURDAY 29 MARCH
Saturday Night at the Movies, 5pm-7pm
Howard Goodall devotes the first hour of his show to film music recorded by Sir Neville Marriner with the Academy of St. Martin in the Fields.


SUNDAY 30 MARCH
Charlotte Green's Culture Club, 3pm-5pm
Charlotte Green talks exclusively to Sir Neville Marriner, his son - clarinettist Andrew Marriner - and the current Music Director of the Academy of St Martin in the Fields, the acclaimed violinist Joshua Bell .
David Mellor, 7pm-9pm
David Mellor pays his own affectionate tribute to the maestro, charting his sensational musical career from violinist to one of most respected conductors alive today.
Everything You Ever Wanted to Know about Classical Music, 9pm-10pm
Catherine Bott focuses on Sir Neville Marriner and the Academy of St. Martin in the Fields at the opera, showcasing some of the fabulous recordings they have worked on.

MONDAY 31 MARCH - FRIDAY 4 APRIL
The Full Works Concert, 8pm-10pm
Jane Jones hosts five special Full Works Concerts, dedicated to Sir Neville Marriner and the Academy of St Martin in the Fields.

Monday : An exclusive broadcast of a concert recorded for Classic FM at London's Cadogan Hall in January. Joshua Bell leads the Academy in Bach's Violin Concerto in E and Beethoven's Symphony No.3, 'Eroica'. There's also a chance to hear Tchaikovsky's Serenade for Strings, recorded in 1969.
Tuesday: Recordings spanning Sir Neville Marriner's career, including Grieg's Holberg Suite, and Mendelssohn's Octet, which he directs from the violin.
Wednesday: An opportunity to hear Sir Neville Marriner conducting both the Academy and Chorus of St. Martin in the Fields in Mozart's Requiem.

Thursday: Tonight's offering includes Mendelssohn's sparkling two-piano concerto, Prokofiev's 'Classical' Symphony, and Haydn's Cello Concerto No.1.

Friday: An exclusive broadcast of the conductor's 90th birthday concert, recorded on 1 April at the Royal Festival Hall with the Academy of St. Martin in the Fields. Sir Neville conducts Elgar's Enigma Variations, while the orchestra's current Music Director, Joshua Bell, directs Saint-Saens' showpiece Introduction and Rondo Capriccioso, and the Principal Guest Conductor, the fantastic pianist Murray Perahia directs Mozart's sparkling Piano Concerto No.20 from the keyboard.

LOOKING AHEAD: TUESDAY 15 APRIL

For the first time in our 21-year history, Classic FM will play one conductor's recordings for an entire 24-hour period. On Tuesday 15th April – Sir Neville's birthday – every single piece of music broadcast on Classic FM will be conducted by him, as the station honours this remarkable musician.