This is great as a snack, starter, lunch or canapé.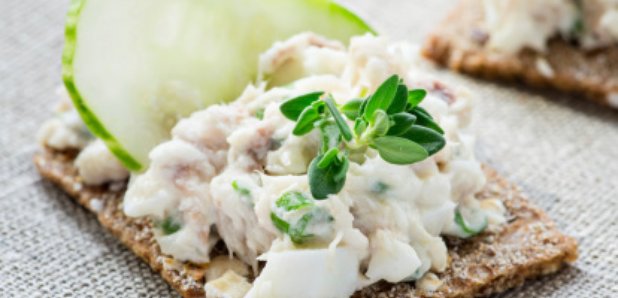 Glasgow Richard's Smoked Mackerel Paté
22 June 2013
Richard is an excellent cook and I always look forward to sitting down with him in his kitchen in Glasgow to enjoy one of his culinary creations. This is an absolute beauty and perfect for a summer's afternoon or evening.
It has lots of flavour and is low in fat. Play around with the amount of horseradish, yogurt, lemon and seasoning to suit your own taste. I like it zesty with the consistency thick and not watery. You can make it in minutes and it will keep in the fridge for a couple of days.
1 packet of boneless smoked mackerel fillets.
4 spring onions finely chopped
1-2 tablespoons of natural Greek yoghurt
Zest and juice of 1 1/2 lemons.
A good grating of fresh horseradish or a teaspoon of horseradish sauce.
A large handful of flat leaf parsley chopped
Lots of freshly ground black pepper.
Remove the skin from the mackerel, cut into small pieces and mash in a bowl with the spring onions and lemon zest. Add a tablespoon of the yoghurt and a little of the lemon juice. Mix with a fork and add more lemon juice if needed. Add the parsley, horseradish and lots of black pepper. Mix again and add more yogurt, horseradish, lemon juice and seasoning if required. Serve on fresh bread, toast or oat cakes.