A favourite scone recipe with a hint of cinnamon.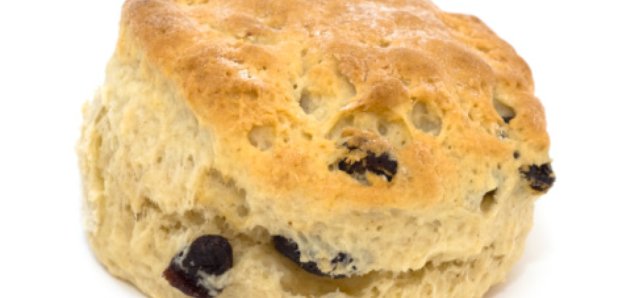 Scones à la Minhall
8 June 2013
I thought I'd get the ball rolling with a recipe I used for making my first batch of scones a couple of weeks ago.
You'll need:
8oz self-raising flour
Tsp bicarbonate of soda
Pinch of salt
2oz butter
1oz sultanas
1oz sugar
Pinch of cinnamon (optional, but I rather like it)
5 fl oz milk
Set your oven to 220 celsius or gas mark 7 then mix together the flour, salt and rub in the butter with your hands, well, your fingertips to be precise. When it's crumb-like then stir in the dried fruit, sugar and, if you're using it, the cinnamon.

Add the milk and form a soft dough before kneading it lightly. Wrap in cling film and chill it in the fridge for half an hour or so.

Onto a floured surface, roll the dough out to about 2cm thick and then use a round cutter (or any shape you fancy, really) to cut out as many scones as you can.

Place onto a greaseproof paper-lined baking tray and brush with beaten egg before popping in the oven for about 15 minutes.

Let them cool a wee bit before slicing in half and smothering with butter and consuming!