A lovely 'simples' sidekick to a spring lunch.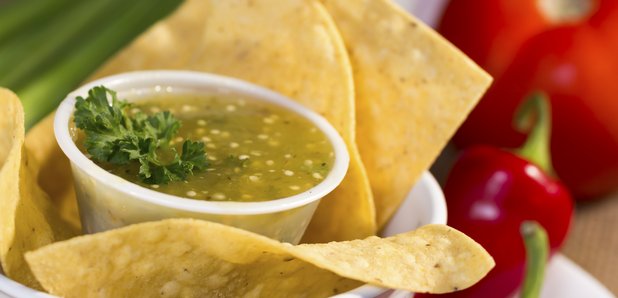 Salsa verde
Saturday 15 March 2013
Anne-Marie says, 'This week - not a dish but a sauce which goes with, well, just about anything really. A salsa verde is a perfect partner to roast lamb or chicken as well as grilled mackerel or most oven-roasted firm white fish like haddock or halibut. Quick to make and, as the days grow gradually longer, a lovely sidekick to a spring lunch.'


Ingredients
(serves six)
3-4 tbsps extra virgin olive oil
2 banana shallots
6 tinned anchovies drained from oil
2 cloves of garlic
1 lemon
3 tbsps capers
Generous handfuls of parsley and basil
Method


It couldn't be simpler really. After zesting and juicing your lemon, put all the ingredients into a food processor plus a little seasoning - but not too much salt because of the anchovies. Pulse everything to a rough sauce. Taste and then chill before serving.
'Simples' as a certain meerkat might say.