Here's something tasty for a very green spring lunch.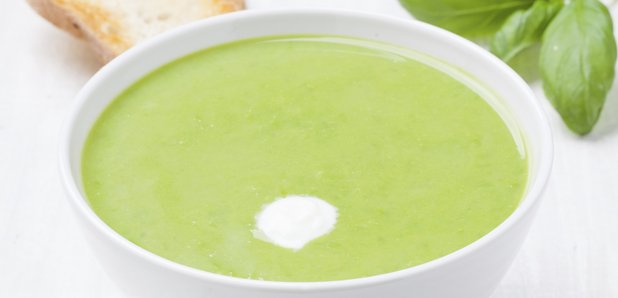 Asparagus, watercress and pea soup
Saturday 26 April 2014
Anne-Marie Minhall says, "At home this week I found some asparagus and watercress which needed using up. A very green spring lunch came to mind. 20 minutes later, I was sat on the sofa with a deep bowl of light and tasty soup feeling just a bit pleased with myself."


Ingredients
(serves four)
Butter
Oil
1 small onion finely chopped
1 clove garlic crushed
400g peas fresh or frozen
6 asparagus spears sliced the thickness of 2 pound coins
Bunch of watercress
500ml vegetable or chicken stock
A few sprigs of mint
Method

Heat a knob of butter and a tbsp of oil in a large pan before adding the onion and the garlic. Cook gently for around 10 minutes until soft.
Next, the asparagus goes in for a few minutes before the peas and the stock. Let it simmer for 10 minutes.
In a food processor or a blender, pour in most of the soup but leave behind some of the asparagus heads and peas in the pan. The watercress goes into the blender together with most of the mint. Give it a good whizz up before returning to the pan.
Heat through for a few more minutes before adding the last sprigs of mint. If you fancied making it indulgent, add a dollop of creme fraiche at the end.