Laurence Llewelyn-Bowen
Sundays, 12-3pm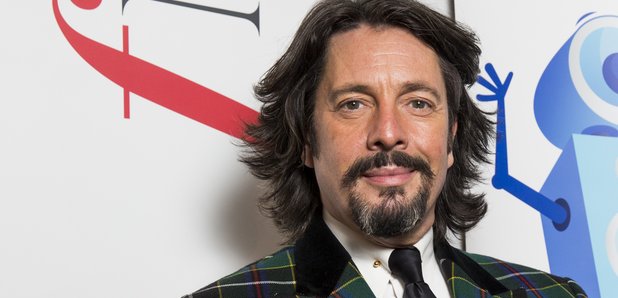 Sundays are a time for relaxing – a time to indulge with some particularly fine relaxing music. On Classic FM, Sunday afternoons are always a refined and delectable affair, thanks to the exquisite music choices of broadcaster, classical music fan and lover of the finer things in life, Laurence Llewelyn-Bowen.
Over the years, many people have spontaneously mentioned to us that Sundays are "a Classic FM sort of day". There's something about classical music that lends itself to Sundays: the relaxing sounds of a Chopin prelude or a Handel aria seem to fit like a glove with a great Sunday lunch and a chance to flick through the Sunday supplements at your own pace.

At certain times of the week, full-blooded classical music of the kind that spurs you on and gives you the get-up-and-go you need, is just perfect. On Drive, for example, you'll find us playing predominantly upbeat music; the same can be said of The Full Works Concert, which contains some thrilling performances. But on a Sunday afternoon, we take things at an altogether slower pace: everything is stately, relaxed, and really rather beautiful. We know from the feedback we receive from people like you that this is exactly the kind of sound you expect from us on a Sunday – and Laurence is only too happy to oblige.

Amidst the various chilled-out favourites, Laurence also features his Sunday Best. It's always a brand new recording that's just perfect for a Sunday; so if you're a fan of the kind of music Laurence plays, and you'll looking to add to your collection of classical albums, the Sunday Best is a very good place to start.

As you'll hear, the collection of classics you'll hear on Laurence's programme is unashamedly, exquisitely and deliciously relaxing.
Laurence Llewelyn-Bowen on Classic FM
Email Laurence Llewelyn-Bowen
Laurence Llewelyn-Bowen's Classical Music Picks