High Score: upcoming shows
7 April 2017, 16:44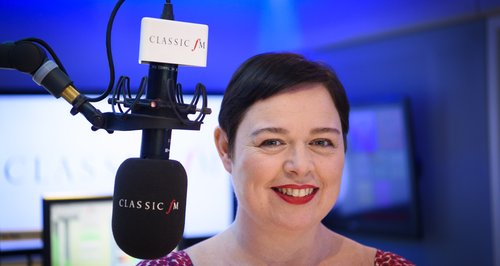 Saturdays, 9-10pm. Text 61812, tweet @ClassicFM or email using the forms below.
Over the last five years, the video game music genre – known simply as 'VGM' by its fans – has been championed in major ways on Classic FM. VGM scores first entered the Classic FM Hall of Fame in 2012 – and, since then, we have broadcast special programmes and exclusive concerts, celebrating this hugely popular yet often neglected music.
Saturday 29th April, 9pm
In the second episode of Classic FM's brand-new series celebrating video game music – the first of its kind on UK radio – the BAFTA Games Award-winning composer Jessica Curry turns to heroes and heroines in the world of gaming.
There are plenty to choose from, and Jessica will be playing listener requests ranging from Princess Zelda and Lara Croft to Nathan Drake and Marcus Fenix. It promises to be a show packed with lush symphonic strings, and all the action you'd expect from one of music's most exciting genres.
Saturday 6th May, 9pm
Jessica Curry continues Classic FM's celebration of video game music, as she explores the mythical worlds created by some of the most iconic games.
From the frozen wastes of Skyrim in the Elder Scrolls, to the floating city of Bioshock Infinite, Jessica promises an hour of stunning new music to enjoy.
Saturday 13th May, 9pm
BAFTA-winning composer Jessica Curry continues her celebration of video game music. In this week's episode, she shines the spotlight on women composers in gaming, featuring a selection of emerging and established talent within this typically male-dominated industry.
Quoting one of the featured composers, Laura Karpman, Jessica states: "We exist, we are spirited, talented and motivated…and there are more of us than you can imagine!"
Spanning horror, superhero and fantasy genres, get ready for a varied mix of music and some brilliant new discoveries!
How to Listen
This week on Classic FM