Everything You Ever Wanted to Know About Classical Music: upcoming shows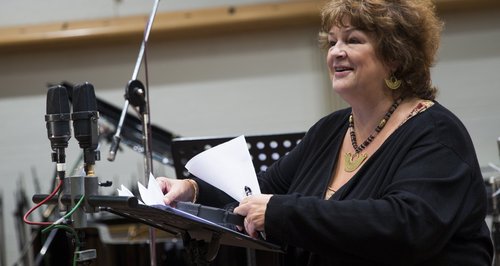 Sundays, 9-10pm. Text 61812, tweet @ClassicFM or email using the form below.
You can listen to last week's show on our Classic FM Radio Player, or go to the Classic FM Playlist for a list of the pieces played in each programme.
Upcoming Shows:
Sunday 26th November
This week, Catherine Bott is taking the lead from Classic FM listener Harry Morgan, who has suggested exploring the successful combination of great music and great poetry.
There's no shortage of music to choose from and with the lyrical words of William Shakespeare, Dylan Thomas, Robert Burns, Rudyard Kipling and John Keats, Catherine will demonstrate how their mood and tone match perfectly with the music that was set to them.
Sunday 3rd December
On this, the first Sunday of Advent, Catherine Bott explores music written specially for this period in the church calendar. There are beautiful works in the form of oratorios by Bach and Saint-Saens, and a lively concerto from Corelli.
Catherine will also be uncovering choral works by lesser-known composers such asCornyshand Praetorius, in a programme of sublime seasonal music.
Sunday 10th December
With panto season on the horizon, Catherine Bott is turning her thoughts to the stage, tackling the question: 'When does a musical become an opera?'
She'll present an hour of musical selections, demonstrating what the two forms have in common. Big arias, uplifting choruses, love duets, ensemble numbers – there are many similarities! Featuring music by Gilbert and Sullivan, Lionel Monckton, Cole Porter, Noel Coward and Stephen Sondheim, this could well be the perfect accompaniment to wrapping the Christmas presents!