Sundays, 7-9pm. David is always delighted to receive your thoughts on the music he plays – especially if there's a theme you think would work well on a Sunday night. Let him know your thoughts via the form below or Tweet @ClassicFM, and listen this Sunday evening for a wonderfully indulgent and enjoyable two-hour journey of discovery on Classic FM.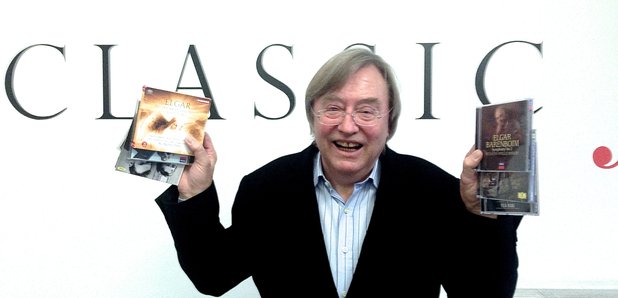 Sunday 11th December, 7pm
David celebrates the three giants of classical music – Bach, Mozart and Beethoven – by showcasing pieces most of us have never heard before.
Discover two Mozart arias, hardly ever performed today, each of which was dedicated to one of the composer's sisters-in-law. Hear Bach, but most definitely not as the composer intended, as David picks out a few gems from the violinist Nemanja Radulovic's new album. And finally, find out why a new 26-CD recording of rarely-heard Beethoven is quite possibly the best Christmas gift you could give to a classical music aficionado.
Sunday 18th December, 7pm
With just a week to go until Christmas Day, David invites you to join him for a selection of seasonal favourites and new, festive discoveries.
About David Mellor
Avid music collector, dedicated follower of football and prolific journalist, David Mellor joined Classic FM in 1997 and has been a regular fixture at the weekends ever since. David practised at the bar until 1981 when he joined the Government. He was Member of Parliament for Putney from 1979 to 1997, a Government Minister from 1981 to 1992, and served in the Cabinet from 1990 to 1992. A prolific newspaper and magazine columnist, he also presents a Saturday morning programme for Classic FM's sister station LBC.