In her second show, in association with Sky Arts 2 HD, prima ballerina Deborah Bull roams the world exploring how ballet has depicted and borrowed from diverse cultures.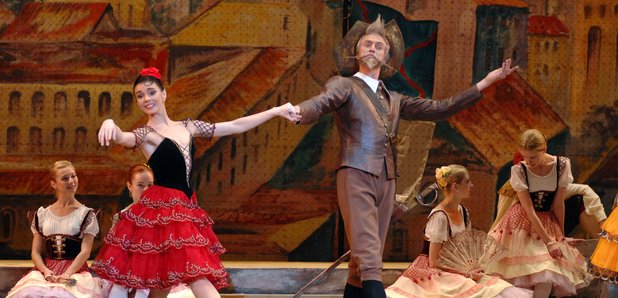 "During the 19th century," Deborah Bull says, "as travel became more and more available to people beyond the aristocracy, the fascination with foreign cultures grew. A passion for the exotica of distant climes was reflected in all kinds of art including the ballet stage. Usually, these scenes were rather like postcards in dance, with their rough edges polished to a refined shine."
Deborah will be focusing particularly on Don Quixote (pictured) and Spain as imagined by the Austrian composer, Ludwig Minkus. Deborah was renowned for her role of Kitri in the ballet.

GALLERY: 15 iconic ballet photos from history >

"It's loosely based on Cervantes' famous novel," she says, "but it is, in effect, Spain seen through a Moscow travel agent's window."

"But despite the thinnest of plots and the flimsiest of structures, its joyful choreography and its tuneful score mean that Don Quixote has remained popular for almost 150 years."
There's also exotic ballet music from two genuine Spanish composers, Albeniz, and Manuel de Falla; Stravinsky's vivid depiction of a Shrovetide Fair in St. Petersburg in Petrushka; and a high-kicking 'Hoe-Down' from Aaron Copland's Rodeo.
There's also something unusual from the ballet Napoli - a vision of Italy as conceived by the Danish choreographer August Bournonville.