Deborah Bull looks at ballets that depict conflict, uprisings and rivalry.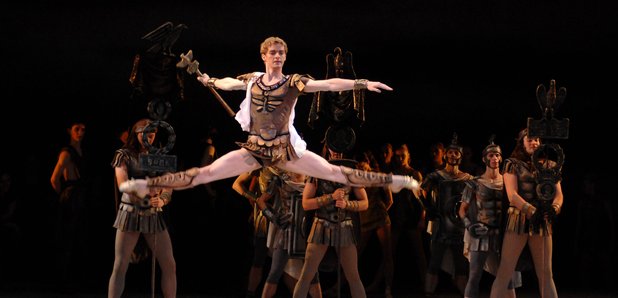 In the mid-1950s, behind the Iron Curtain, a new style of ballet emerged to suit the Soviet era: dramatic, idealistic and a powerful symbol of the new regime. No ballet is more representative of this period than Khachaturian 's Spartacus (pictured). This week Deborah Bull plays music from Spartacus and other ballets built on stories of conflict, uprisings and rivalry.
Of all such stories, perhaps the best known is Prokofiev 's Romeo and Juliet .

"It's one of my very favourite ballet scores," says Deborah, "capturing as it does all the drama, the romance and the tragedy of Shakespeare's story, and it's inspired countless versions around the world."

GALLERY: 15 iconic ballet photos from history >

Listen out also for unusual ballet music by Malcolm Arnold for The Three Musketeers , Rameau 's Les Indes Galantes , and Stephen Warbeck's score to Northern Ballet's production of Peter Pan.

Classic FM at the Ballet is produced in association with Bolshoi Unseen , a season Deborah Bull is hosting on Sky Arts 2 HD.