Charlotte Green: upcoming shows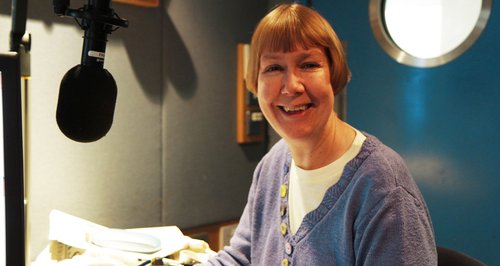 Join Charlotte every Sunday afternoon from 3-5pm, for great music and chat with a celebrity guest.
Sunday 30th April, 3pm
This week, Charlotte welcomes former Metropolitan Police Commissioner Sir Bernard Hogan Howe to Classic FM.
We'll hear about his early days in the police force, and how a deep love of opera helped him through the darkest aspects of his job. Sir Bernard will also reflect on the key challenges faced by the police force over the months and years ahead, as well as sharing some of his classical music passions.
Later in the show, Charlotte will also welcome the acclaimed British actor Bill Nighy to Classic FM.
Nighy will be telling us about his appearance in upcoming release Their Finest, and the various challenges he's faced playing a former matinee idol in 1940s Britain, bowed down by war. We'll also be hearing music from some of the films he's appeared in over the course of his celebrated career.
Plus – Charlotte looks ahead to some of the best classical concerts in store across the UK this May, and plays a selection of the finest new releases.
Sunday 7th May, 3pm
This week, Charlotte welcomes British actor Patricia Hodge to Classic FM. Well known on stage and screen over the past 40 years, she'll be talking about her role as patron of the Southbank Sinfonia, which this year marks its 15th anniversary.
There are celebrations planned throughout the year, notably on the Royal Festival Hall stage in ten days' time – and we'll hear of the exciting plans for a very special concert. An ardent supporter of the Southbank Sinfonia from its founding, we'll also learn how Patricia Hodge has worked closely with each new intake of players, and hear of her infectious advocacy of classical music in London and beyond.
How to Listen
This week on Classic FM