About Joan Bakewell
About Joan Bakewell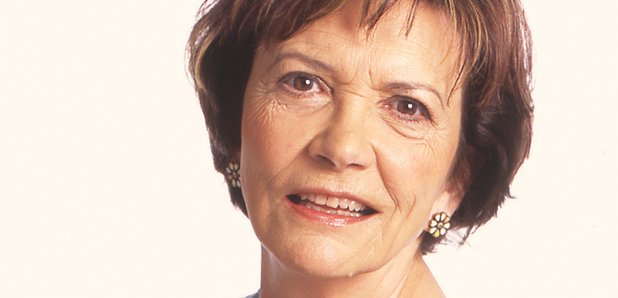 Legendary broadcaster Joan Bakewell returns to Classic FM on Sunday 17 November to present Benjamin Britten's Women, celebrating the centenary of the birth of the great English composer.
Joan Dawson Rowlands was born in Stockport, Cheshire and went on to read Economics and History at Newnham College, Cambridge.

Joan first made her name in the 1960s as a television presenter on Late Night Line-Up interviewing the likes of Allen Ginsberg and Karlheniz Stockhausen.

She cemented her reputation as a broadcaster and journalist as presenter on Heart of the Matter, a current affairs documentary programme that tackled hard-hitting religious and political matters.

One of Joan's most controversial moments was in 2001 when she wrote and presented a four-part series called Taboo that examined our attitudes to and ideas of decency and censorship. The content of some of the programmes landed her in hot water with the Director of Public Prosecutions.

Joan was appointed a CBE in 1999 before being honoured with Dame Commander of the Order of the British Empire in 2008.

In 2008 Joan was appointed by Gordon Brown as the government's voice for older people – nicked-named the 'Tsar' of the elderly.

Lady Bakewell was given a life long peerage in 2010. She was introduced to the House of Lords in 25 January 2011 as Baroness Bakewell, of Stockport in the County of Greater Manchester.

On 20 July 2011, Joan was made an honorary graduate at the University of Essex. She also has an honorary doctorate from the University of Chester.

Joan has been a vocal critic of the lack of older women on British television. Speaking out in 2008 she said: "There's a whole segment of the British population that does not see its equivalent in serious broadcasting and that is women over 55."

Did you know?

Joan published her autobiography The Centre of the Bed in 2004.