Alex James's Date Night: upcoming shows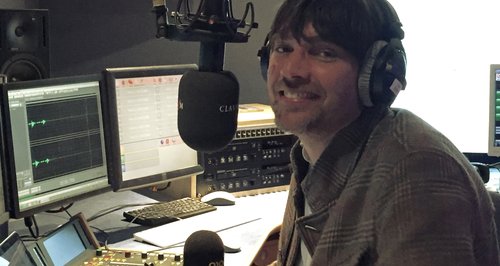 Saturdays, 7-9pm. Text 61812, tweet @ClassicFM or email using the form below.
Each Saturday night, Alex James explores the anniversaries, birthdays and 'on this day' events from the world of classical music for the week ahead.
There are joyful births to celebrate and deaths to mourn; historic premieres to mark; and award ceremonies to remember.
You can listen to last week's Alex Jame's Date Night on our Classic FM Radio Player, or go to the Classic FM Playlist for a list of the pieces played in each programme.
Upcoming shows:
Saturday 21st October
Alex James looks back at history's big classical music anniversaries, all of which fall during the week ahead.
Tonight, Alex finds out why Franz Liszt's wedding in 1861 was cancelled at the lastminutem,andreveals why Puccini wrote 700 letters to the wife of a banker, the first of which was sent in October 1904.
Saturday 28th October
Alex James marks all the major anniversaries in the classical music world over the week ahead – and this week, he tells the story of two important premieres.
Mozart's Don Giovanni received its first performance in Prague in October 1787; we'll hear some of the opera's most celebrated moments tonight. Alex then explains how Tchaikovsky's Symphony No.6 ('Pathetique') came to be premiered in St Petersburg in October 1893 – and reveals whether this work, now a staple of every orchestra's repertoire, was as loved in the 19th century as it is today.
Also tonight: we mark the anniversary of the birth of a man who was born the son of a Yorkshire cinema projectionist, and who went on to become one of Hollywood's most famous composers: John Barry.
Saturday 4th November
Why on earth did J.S. Bach find himself in prison for three weeks, in November 1717? That's just one of the questions Alex James answers tonight, in his weekly survey of classical music birthdays, anniversaries and 'on this day' events over the week ahead.
Alex also tells the story behind the premiere of two fine symphonies by Mozart and Brahms, and marks the first performance of Samuel Barber's now-famous Adagio for Strings, in November 1938. Finally, there are candles on the cake for the Welsh bass-baritone Bryn Terfel, who celebrates his birthday this week.