Alex James's Date Night: upcoming shows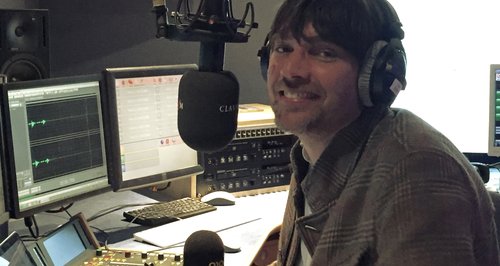 Saturdays, 7-9pm. Text 61812, tweet @ClassicFM or email using the form below.
Each Saturday night, Alex James explores the anniversaries, birthdays and 'on this day' events from the world of classical music for the week ahead.
There are joyful births to celebrate and deaths to mourn; historic premieres to mark; and award ceremonies to remember.
You can listen to last week's Alex Jame's Date Night on our Classic FM Radio Player, or go to the Classic FM Playlist for a list of the pieces played in each programme.
Forthcoming shows:
Saturday 1st July, 7pm
Alex delves into Classic FM's Big Book of Classical Music to celebrate important dates from more than a thousand years of music history, all occurring in the week ahead.
He'll mark the world premiere of Sibelius's Suomi in 1900 – a piece better known as Finlandia – and celebrate the birthday of British conductor Paul Daniel. In this week in history, German conductor Carlos Kleiber was born (1930); composer Georges Bizet got a gong (1857); and fellow composer Franz Liszt injured himself after falling down a flight of stairs. Alex tells you the stories behind these events, and more, this Saturday night.
Saturday 8th July, 7pm
Tonight, Alex celebrates the births of three classical music stars: Australian composer and pianist Percy Grainger in 1882, German operatic tenor Jonas Kaufmann in 1969, and British pianist Benjamin Grosvenor in 1992.
The Boston Pops Orchestra gave its first performance in July 1885, albeit under a slightly less catchy name, and we'll hear from that fine ensemble this evening. In July 1888, meanwhile, Gabriel Faure's beautiful Requiem was heard for the first time; join Alex as he tells the story behind this poignant work.