The A To Z Of Classic FM Music with Alex James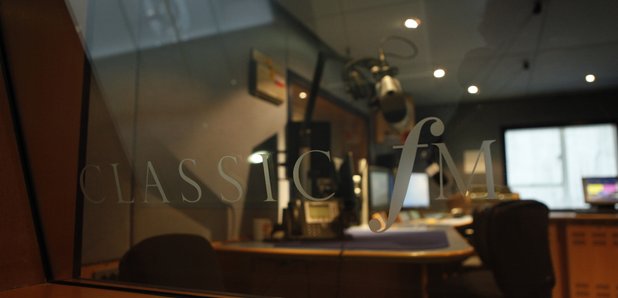 Every Saturday night, Alex James invites you to join him on an alphabetical exploration of all things classical music – from composers and performers to musical terms and world-famous venues. It's the programme that covers Aida, Zaide, and everything in between.
At its launch, The A-Z of Classic FM Music was described by The Sunday Times' radio critic Paul Donovan as "the biggest non-fiction series in radio history". Every Saturday night, Alex James journeys through a different letter of the alphabet, picking out musical highlights along the way. And for anyone who wonders why the show didn't finish after 26 episodes, it's at this point we make clear that often, the letters last for a number of weeks! After all, how on earth could you expect Alex to fit Bach, Beethoven, Daniel Barenboim and the bassoon into a single two-hour programme?!

As well as being designed as being a perfect vehicle for a) playing great music and b) giving you something entertaining to listen to on a Saturday evening, The A-Z of Classic FM Music is also an ideal introduction to the composers, artists and classical lingo you hear day in, day out on Classic FM but might not necessarily understand. What exactly is a habanera, for example? How do you know your Arne from your Elgar? And what's so great about Schubert's 'Great' symphony?

Often, Alex will feature a selection of different entries in his A-Z; other episodes, meanwhile, are wholeheartedly devoted to one particular subject – anything from opera to Rachmaninov. Alex's exuberant style and quirky asides shed all sorts of light on the music he's playing – and, by the end of each two-hour sojourn through some mighty fine tunes, you'll have learnt all sorts of things you never realised you needed to know.

The programme has won a whole stack of awards – and, since January 2012, it's been building an ever-growing audience in its Saturday evening slot. Give it a listen this weekend if you can; we think you'll enjoy your journey through The A-Z of Classic FM Music.
Contact Alex James's Magical Musical Tour