Alex James delves into history to discover the events and developments that revolutionised music.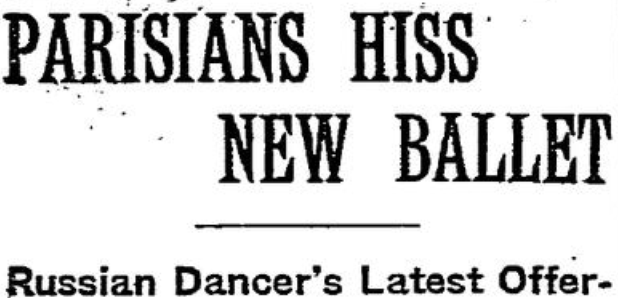 On tonight's show, Alex James encounters a riot at the 1913 première in Paris of Stravinsky's The Rite of Spring.

The music was such a violent wrench from every tradition that had gone before that, to many people, it seemed like the work of a madman. But contrary to popular belief, it was not just the shock of hearing the music, nor Nijinsky's exotic choreography, nor the bizarre settings that prompted the riot that ensued. There were anti-Russian, anti-Diaghilev and anti-Nijinsky factions at work in Paris, determined to disrupt proceedings before a note of music had even been heard.

When a year later, a concert performance was given in the Casino de Paris, Stravinsky was carried from the hall shoulder-high in triumph.

Also tonight, staying in France, Erik Satie's innovative 'furniture music' makes an appearance, and the show concludes with a celebration of George Gershwin – the composer who made a fortune from his catchy blend of classical music and jazz.