Alex James delves into history to discover the events and developments that revolutionised music.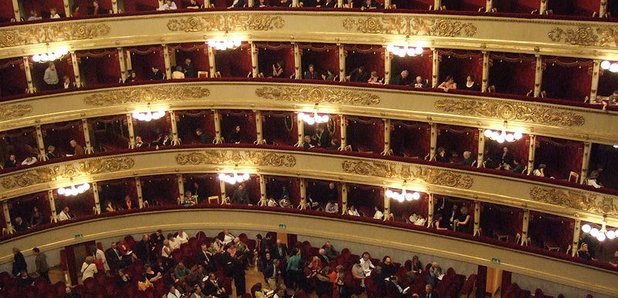 This week, Alex James explores why La Scala in Milan is the world's greatest opera house. Opera was born in Italy, and for more than 200 years the greatest singers from all over the world have aspired to sing at La Scala. Its splendours are many – it's huge, seating 3000, and gilded and decorated everywhere. The acoustics are outstanding. But from the day it opened, it has been the place to see and be seen, whether you were standing in the original stalls or showing off in one of the boxes. And of course, the cheap seats up top are where the famous La Scala amateur critics cluster to cheer on their favourites and boo the poor artists they've decided to hate.
La Scala Milan: 15 facts about the great opera house >
Also tonight, Alex explores the revolutionary impact of the music of Vivaldi, much of which remained undiscovered until the 20th century;­ and how the advent of the Classical period was such a significant time, not just within classical music but in terms of wider world history.
And talking of 'advent' - ­albeit this time with a capital A - Alex looks at the development of the Christmas carol, and its importance in the classical music world.
Finally, he comes bang up to date by unpacking the significance of the digital download revolution of the last decade.