Lucy Coward presents a special edition episode following both Classic FM live and The Gramophone Awards. We hear from HJ Lim, Tamsin Little, Eric Whitacre and Benjamin Grosvenor.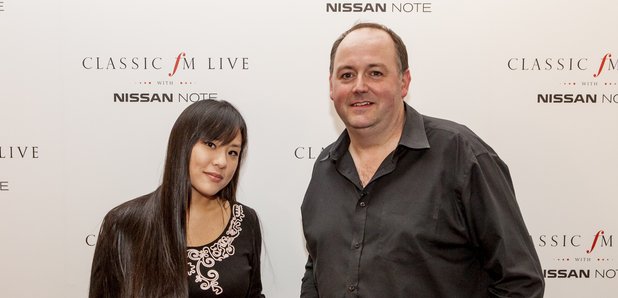 In this week's podcast, pianist HJ Lim speaks to Classic FM's Tim Lihoreau ahead of her performance at Classic FM Live. She talks about the music of Rachmaninov and how it speaks directly to her heart.
Violinist Tasmin Little also played at the event, performing the Lark Ascending. She spoke about what it meant to play such an event and also shared some of her experiences playing such magical music.
Multi-award winning artist was flown in from the US to present the prizes at the Gramphones. Lucy Coward spoke to him about the joy of a nomination, how his music has taken a British turn and how he's determined to get his virtual choir truly global.
Finally, Lucy also spoke to Benjamin Grosvenor, winner of two Gramophone Awards. He spoke about what this meant to him and how he deals with such notoriety.
Listen to the podcast below
The Classic FM Podcast - 28.09.12 - HJ Lim, Tasmin Little, Eric Whitacre and Benjamin Grosvenor