Play
Tim Lihoreau teaches young people about Christmas cards
The young people of today don't know how to send cards. Tim decided to take them through the process.
01:27
Classic FM is the home of Christmas music, and we have a fantastic festive line-up in store for you from now until the Christmas holidays. Over the coming month, we'll take you to St Paul's Cathedral, Buckingham Palace and some of the UK's finest concert halls among many other seasonal treats...
Tim Lihoreau wants to send YOU a Christmas card
As tradition dictates, Classic FM's More Music Breakfast presenter Tim Lihoreau will send a Christmas card to EVERY LISTENER who sends one to him. Tim has a lot of younger listeners who might not know what a Christmas card is, so he has filmed a guide (above ). The address to send cards to is: Classic FM, WC2H 7LA.
Thursday December 15
A Westminster Christmas on Classic FM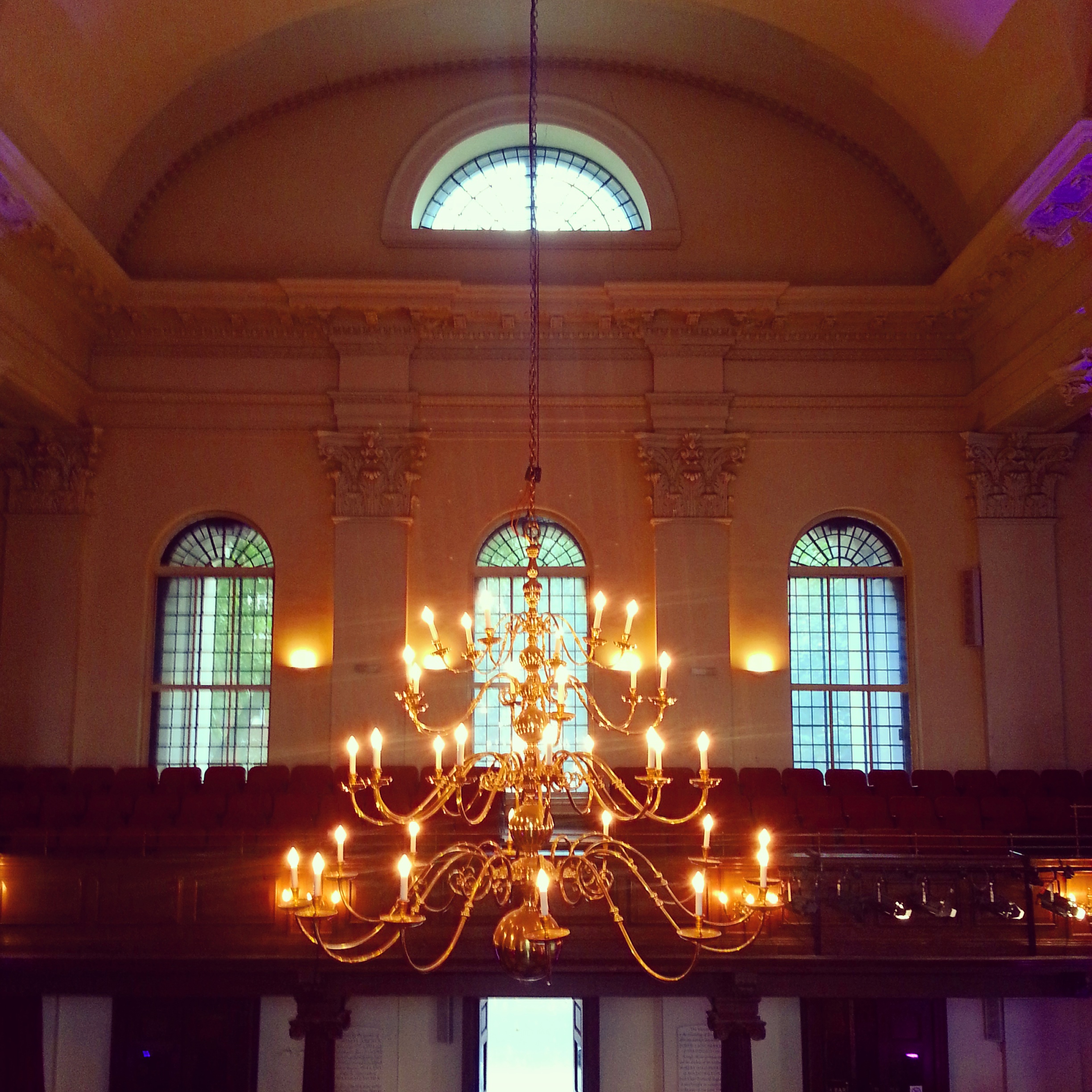 The Parliament Choir is an ensemble formed of the UK's politicians, who set aside their differences and join together every Christmas for a special evening of music.

This year's concert takes place in St John Smith's Square and the choir of MPs is joined by the Royal Air Force Salon Orchestra in a programme of festive choral works, readings, and audience carols presented by Catherine Bott.

Also featured is the premiere of 'This Light of Reason', a new commission in memory of Jo Cox MP, whose life was tragically taken earlier this year. Join Catherine for this special, reflective moment amidst a busy time of year.
Sunday December 18
3pm: A Winchester Christmas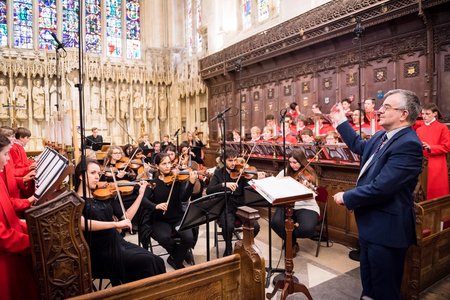 Join Lucy Coward for a very special carol concert, recorded in the beautiful surroundings of Winchester College Chapel. The 'Quiristers' of Winchester College will be joined by the Royal College of Music Chamber Orchestra, directed by Malcolm Archer, in a programme of festive favourites and rarely heard carols, interspersed with seasonal readings.
Tuesday December 20
8pm: NSPCC Christmas Carol Concert from St Paul's Cathedral
Jane Jones presents a special festive concert, recorded exclusively for Classic FM last week, in aid of the NSPCC – and held to celebrate the 30th anniversary of Childline. Tenor Russell Watson and soprano Lesley Garrett join celebrities including Dame Esther Rantzen for a glittering evening.
Christmas Eve
1-5.30pm: Christmas Eve Requests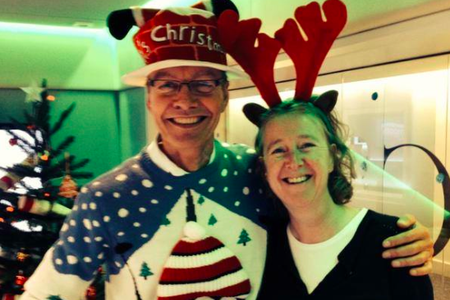 On Classic FM, Christmas wouldn't be Christmas without some very special requests programmes – and this Christmas Eve, Anne-Marie Minhall and John Brunning once again join forces to play the music you choose.
To make a request, use the contact form at the bottom of the page, text 61812 or tweet @ClassicFM.
5:30-6pm: Aled Jones Narrates The Snowman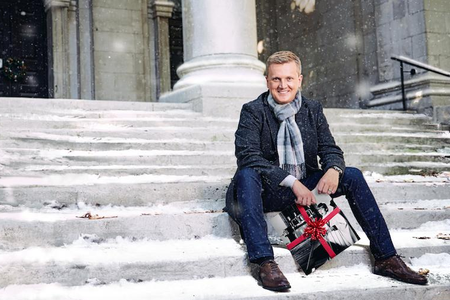 Join Aled Jones as he narrates the timeless story of The Snowman, complete with Howard Blake's wonderful music – a real treat for the whole family on Christmas Eve.
Listen: Aled Jones's new album, One Voice at Christmas >
6-8pm: The Prince's Foundation for Children & Arts Christmas Carol Concert
Join Tim Lihoreau for a very special carol concert, recorded at Cadogan Hall earlier this month, in aid of the Prince's Foundation for Children & Arts. This 10th anniversary concert is filled with seasonal music from Joe Stilgoe and Lisa Friend, and readings from celebrities.
8-10pm: The Spirit of Christmas - Live at the Liverpool Philharmonic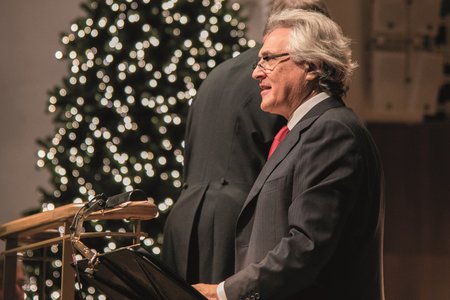 The Royal Liverpool Philharmonic Orchestra's long-established carol concerts are an unmissable part of Christmas on Hope Street. Classic FM's Orchestra in the North West and its terrific chorus serve up a mouth-watering spread of Yuletide music for the whole family: all the favourite traditional carols – Silent Night, O Holy Night, Come all ye Faithful – mingled with seasonal readings from Classic FM's John Suchet.
10pm-1am: Smooth Carols with Myleene Klass
Myleene keeps you company with three hours of relaxing carols, providing a peaceful conclusion to Christmas Day.
Christmas Day
6-10am: Classic FM's Christmas Breakfast
Tim Lihoreau invites you to join him for a four-hour selection of carols and seasonal favourites, providing the perfect way to wake up this Christmas. Tim will also be inviting you to get in touch and let him know how you're spending Christmas morning.
10am-1pm: Christmas Day Requests
Every Christmas Day, we turn Classic FM over to you for three hours of requests and dedications. As always, Anne-Marie Minhall is particularly keen to hear from anyone for whom this Christmas will be extra-special and people who are hard at work.
To make a request, use the contact form at the bottom of the page, text 61812 or tweet @ClassicFM.
1-3pm: The Nation's Favourite Carol
Every year, we ask our listeners to vote for their favourite Christmas carol. On Christmas Day, John Brunning counts down this year's top 30. In 2015, Silent Night was named the Nation's Favourite Carol for the first time in the history of this Classic FM poll. This year, can previous winner O Holy Night regain the crown?
Vote for your favourite carol now! >
3-3.05pm: The Queen's Speech
The Queen delivers her annual Christmas message.
3.05-5pm: The Buckingham Palace Carol Concert for the Royal Household
Play
'We Wish You A Merry Christmas' (Live At Buckingham Palace)
01:49
Every year, a carol concert takes place at Buckingham Palace to thank the staff who work there for Her Majesty the Queen. In a Classic FM exclusive, Nicholas Owen hosts this very special concert, from the beautiful surroundings of the Buckingham Palace Ballroom.
5-8pm: The Story of Carols
Tonight, as we settle in for Christmas evening, Anne-Marie Minhall takes us on a musical journey through some festive favourites – and promises to share some fascinating tales behind our most famous carols.
Discover, for example, why the French sing a very different version of The Twelve Days of Christmas : there's no mention of a pear tree or gold rings; instead, it's all about pig's trotters, spitted rabbits and partridges with cabbage.
8-10pm: David Mellor's Christmas Cracker
Join David to discover some quirky Christmas recordings, as well as fresh interpretations of old favourites.
10pm-1am: Smooth Carols with Myleene Klass
Myleene keeps you company with three hours of relaxing carols, providing a peaceful conclusion to Christmas Day.
Boxing Day
9am-1pm: Bill Turnbull
One of the UK's best-loved broadcasters, Bill plays the finest selection of classical music and seasonal favourites, providing the perfect soundtrack to Boxing Day.
9-10pm: Everything You Ever Wanted to Know About Classical Music: a Binaural Special
Another opportunity to hear one of the most popular programmes broadcast on Classic FM in 2016. Catherine Bott invites Classic FM listeners to dig out their headphones and discover classical music in a completely new way, as she takes a sensory dive into the world of 3D sound. The programme includes a number of exclusive performances recorded live for Classic FM by the Philharmonia Orchestra.