Classic FM is the Home of Christmas Music and we'll be playing all your favourite carols and festive music throughout December. To get you in the Yuletide spirit here are some of the highlights of the festive season.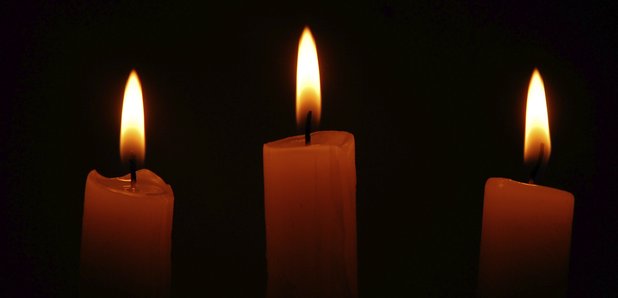 The Classic FM Christmas Appeal 2013, from Monday 16 December
Every day across the course of the week, between 6am and 8pm, we'll be auctioning off an amazing array of holidays and exclusive items from classical music's biggest stars.

MONDAY 23 DECEMBER
A Westminster Christmas with the Parliament Choir, 8pm
Jane Jones presents the annual concert from St. John's, Smith Square, Westminster, when MPs and Peers put aside their political differences and perform a selection of favourite Christmas music together.

CHRISTMAS EVE
Christmas Eve Requests Show, 1pm
Margherita Taylor and Jamie Crick present a special, four-hour, Christmas Eve Requests show - so why not get in touch and you could have your favourite piece of music featured on Classic FM.
The Snowman, 5pm
A real treat for the whole family on Christmas Eve - join Aled Jones as he narrates the story of The Snowman, complete with Howard Blake's wonderful music.
The Prince's Foundation for Children and the Arts Carol Concert, 6pm
Catherine Bott hosts this very special concert which this year features readings by Penelope Wilton, Brian Blessed and Amanda Holden, as well as performances from the chart-topping saxophonist, Amy Dickson.
The Story of Carols, 7pm
In this special three-hour programme, Anne-Marie Minhall tells you the stories behind the world's most famous Christmas carols.

CHRISTMAS DAY
Christmas Day Requests Show, 10am
Jamie Crick hosts a special Christmas day requests show, so why not get in touch and you could have your favourite piece of music featured on Classic FM on Christmas day.

The Nations Favourite Christmas Carols, 1pm
John Brunning counts down the top 30 Carols as voted for by you.

Christmas at Buckingham Palace, 3pm
Hosted by Nicholas Owen, who's no stranger to events such as this having previously been ITN's Royal Correspondent. The concert will be broadcast after the Queen's annual Christmas Day speech.
Liverpool Philharmonic's Christmas Celebration, 5pm
Recorded live at Liverpool Philharmonic Hall, John Suchet presents a special concert featuring favourite Christmas music performed by the Royal Liverpool Philharmonic Orchestra and Choir and Liverpool Philharmonic Youth Choir, conducted by Ian Tracey.
The Bethlehem Tales by David Spicer, 7pm
A Christmas drama written especially for Classic FM, which sets out to explore the Christmas story in a fresh and original way, interwoven with a rich classical soundtrack.
Christmas with the Band with Lieutenant Colonel Graham Jones, 8pm
Bandmaster and military musician Lieutenant Colonel Graham Jones joins Classic FM to explore the rich variety of festive music performed by military bands around the world.

BOXING DAY
The Story of Leroy Anderson, 7pm
Almost everybody knows Leroy Anderson's famous Sleigh Ride - but who exactly was the man who wrote this famous Christmas tune? And why is his life so intriguing? Join Classic FM's More Music Breakfast presenter Tim Lihoreau for a fascinating journey through the life of this fine composer.
The Ultimate Opera, with Wynne Evans, 8pm
Tenor and broadcaster Wynne Evans returns to Classic FM to present the ultimate opera in 60 minutes. It will include the finest overture, the the best tenor aria, the finest love duet and the most bizarre death!
Benjamin Britten's Women, 9pm
On the centenary of Benjamin Britten's birth, legendary broadcaster Joan Bakewell travelled to Aldeburgh, Suffolk and the composer's home to meet four women who knew him best - his niece, his concert agent, his nurse and his housekeeper.

SUNDAY 29 DECEMBER
The Best of Charlotte Green's Culture Club, 3pm
Since her Culture Club launched in September, Charlotte Green has welcomed a host of A-list guests to the Classic FM studio - from Stephen Fry and Jennifer Saunders to Roger Moore and Oprah Winfrey. This afternoon, Charlotte enjoys highlights from four months of cracking interviews.

Everything You Ever Wanted to Know About Classical Music, 9pm
Catherine Bott looks back on the year just gone and asks 'Was 2013 a vintage year for classical music?' She'll review the year's big anniversaries as well as a centenary that slipped by unnoticed. Then there was the success of video game music in the Classic FM Hall of Fame, and the artists who won acclaim - and the ones we said goodbye to.

NEW YEAR'S EVE
John Suchet's Beethoven Marathon, 7pm
Earlier this year, John Suchet presented a landmark series on Classic FM celebrating the man he believes is the most important person in the history of classical music. For 12 hours, Classic FM gives you the chance to enjoy all 12 episodes of Beethoven: The Man Revealed back-to-back, offering a unique insight into the life of this great composer who changed the course of musical history forever.

NEW YEAR'S DAY
The Classic FM Chart of the Year, 5pm
Join John Brunning for a special three-hour countdown as he reveals the biggest-selling classical albums of 2013.