Christmas Eve, 1pm-5.30pm. Here's your chance to choose the music you'd like to hear this Christmas Day on Classic FM.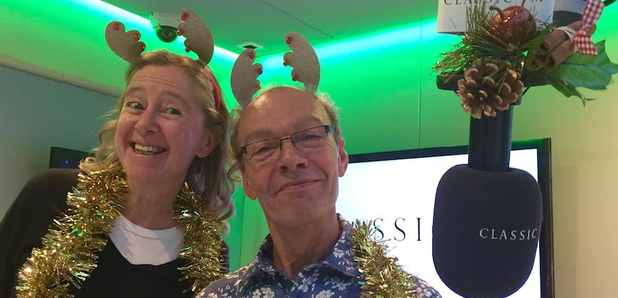 On Christmas Eve, Anne-Marie Minhall and John Brunning will be playing the greatest pieces of Christmas music, requested by you.

It will be four and a half hours packed full of your favourite songs and carols. All you have to do is choose the music you want to hear.
Last year's dedications included carols for servicemen and women overseas, celebratory festive music for new-born babies, and requests for hardworking emergency services staff, spending their Christmas keeping others safe.

To submit your request:

simply scroll down this page and enter the details of your choice of music into the form below, or
text 61812
call 03457 49 1812
post your request to Classic FM, 30 Leicester Square, London WC2H 7LA