Can you imagine a more atmospheric setting for a performance of this iconic Neapolitan song than the ruins of Pompeii – just a short distance from Naples itself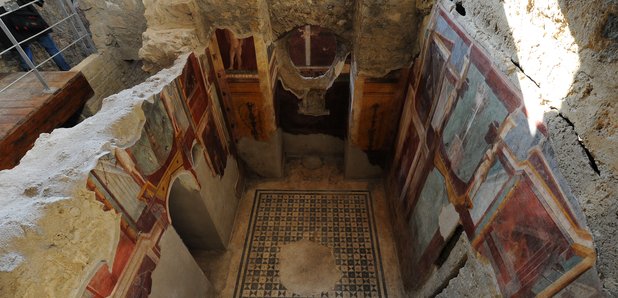 Pompeii is one of the most famous places in the world, thanks, ironically, to the volcanic eruption that destroyed it.
The town was preserved under tonnes of ash creating something like a time machine – taking modern visitors back to the era of ancient Rome.
When a choir visited the site they realised it would be a poignant and atmospheric place to sing a tune from nearby Naples.
Here's the performance
Play
O Sole Mio performed in the ruins of Pompeii
This might be the most Italian thing that has ever happened
01:10
And here are the words for the first verse – which seems sort of fitting:
What a beautiful thing is a sunny day!
The air is serene after a storm,
The air is so fresh that it already feels like a celebration.
What a beautiful thing is a sunny day!