Classic FM is sponsoring the 'Best Classical Music Education Initiative Award' category at the 2016 Music Teacher Awards for Excellence - and we want YOU to choose the winner.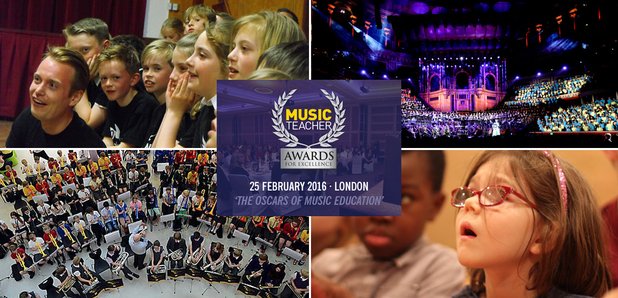 The Music Teacher Awards for Excellence will return on 25 February 2016, in a fabulous black-tie gala dinner and ceremony at the Jumeirah Carlton Hotel, Knightsbridge.
Established to celebrate excellence in music and performing arts education, the awards will be presented in 13 categories, from new products and resources to hubs, music departments and individual contributions to the sector.
The Best Classical Music Education Initiative category is sponsored by Classic FM and open to a public vote. Have a look at the nominees below and then scroll down to vote for the one you think is the most deserving.
Seven Seeds (Tri-borough music hub)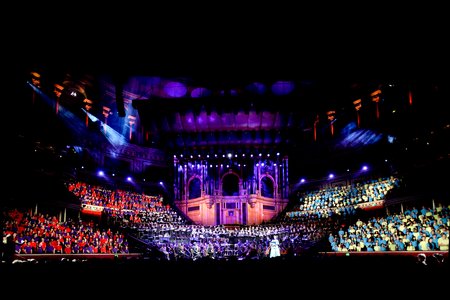 Commissioned by the Tri-borough Music Hub, Seven Seeds was a major new work by composer John Barber and librettist Hazel Gould that brought together over 1,200 school-aged performers with a variety of abilities and cultural backgrounds. The project included CPD and training for teachers and music coordinators, side-by-side and mentoring opportunities for young student instrumentalists alongside musicians from RCM and Albert's Band, and over 100 in-school vocal workshops sessions and large scale vocal rehearsals.
The young performers were joined by musicians from professional groups including Aurora Orchestra, Southbank Sinfonia, The Bach Choir, Chickenshed Theatre and soloists.
"An exceptional music project accessible to all children and young people, irrespective of age, ability and cultural background."
Find out more at triboroughmusichub.org >
Music for Open Ears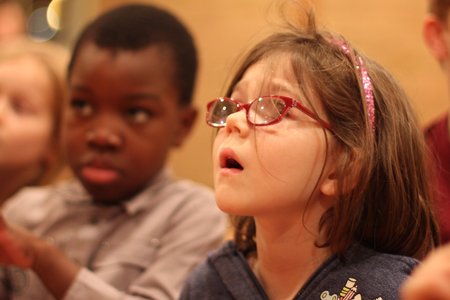 Music for Open Ears offers bespoke workshops and live performances to primary school children from disadvantaged backgrounds. Delivered by young musicians from London music colleges, the workshops (which are never larger than 30 children) are used as a springboard to access children's feelings and develop listening and concentration skills.
Children are encourage to develop their own story to a piece of music and translate it into their own writing or mimed performance, giving them the opportunity to explore different types of movement or make their own model instruments.
Since their foundation in March 2015, Music for Open Ears have introduced a wide variety of classical music to over 500 children in North London.
Find out more at music4openears.co.uk >
OperaPLUS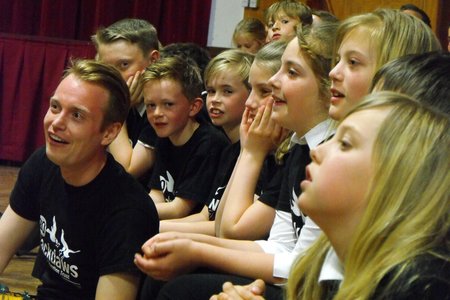 "This is an unforgettable and life-enhancing experience. If we want more people to fill our opera houses, this is where it begins."
Run by the Jackdaws Education Trust, OperaPLUS brings together a team of aspiring opera singers and primary school children to create semi-staged performances of classic operas sung in English. Children from local schools are given the chance to experience high-quality opera performances, while the young singers receive training in devising and leading workshops.
This year, OperaPLUS worked on Rossini's Barber of Seville (renamed the Stylist of Somerset), culminating in tour of five performances in four locations across the length and breadth of Somerset.
Find out more at jackdaws.org.uk >
Mossley and Carrbrook Schools Partnership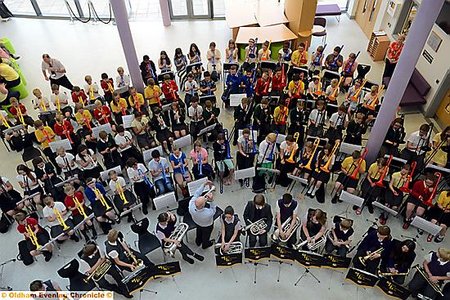 The Project, provides an opportunity for pupils at the partnership primary schools – Livingstone, St George`s, Milton St Johns and Buckton Vale- to enjoy a rich introduction to music education and fulfills the government`s pledge to offer every child the opportunity to learn to play a musical instrument. The young musicians meet each week in their respective schools and at Mossley Hollins to play together using repertoire provided by Mainstream Music under the direction of Martyn Evans from Classic Music Solutions Limited who coordinates the project.

Martyn said "Our programme allows all participating pupils time to develop and overcome initial technical difficulties which they often encounter in music making. This means they are more likely to continue playing through high school and beyond. Ultimately the programme will engender in each pupil a lifelong passion for practical music making. We would like to thank Korg UK and Tromba for supporting us "

Rebecca Willard, Headteacher of Livingstone Primary said "We attended a concert at Mossley Hollins in July at which all our young musicians played. The progress they have made is remarkable. We are very proud of them"