Jubilee composer Will Todd tells Classic FM's Jamie Crick what Mozart might compose if he were alive today, and what it felt like to perform new piece 'The Call of Wisdom' for the Queen.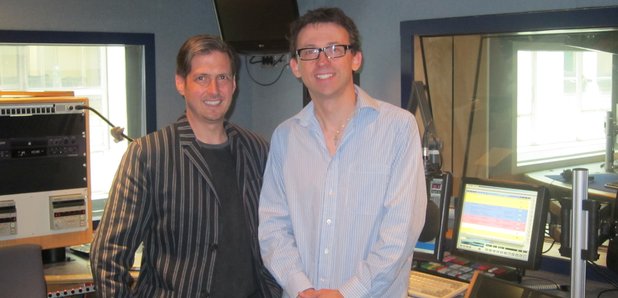 Lively electric guitars and blues rhythms aren't the first ideas that spring to mind when picturing the Queen's Diamond Jubilee celebrations. But after writing his jazz-inspired Mass in Blue in 2003, composer Will Todd was first on the list to write an anthem for children's choir for the royal festivities in June this year.

Todd, who is well-known for adding a modern twist to traditional choral music, said he was thrilled when he received the royal commission. The jubilee piece that followed, The Call of Wisdom , was a new experience for him.

"It's more dramatic, having the children in front of the Queen," he said. "The whole building goes silent and they step forward and sing their song – it's very different from sitting down at the piano and playing the blues."

He described the build up leading up to the Diamond Jubilee service as the congregation processed in. But what is it really like to stand and perform in front of Her Majesty?

"I was amazed," he said. "I hadn't seen her in the flesh since 1977 when I was very tiny, at the last Jubilee when she came through the city of Durham. So that was the second time, and it was thrilling."

Todd's Mass in Blue uses traditional Latin words used by master composers from Byrd, through to Haydn and Mozart, with the strength of feeling inspired by the blues. He's sure Mozart would make the most of as many musical styles as possible, if he were still composing today.

"I think he'd be way out there with synths and all sorts of electronic things and all the modern orchestral instruments," said Todd. "He would love the fact that there were so many toys to play with."

Todd's album, The Call of Wisdom , featuring his music from the Jubilee service of thanksgiving, is John Suchet's album of the week.