The Albanian tenor recalls the day Pavarotti told him: 'Ciccio who taught you to sing like that? Do you know that you sing very well?'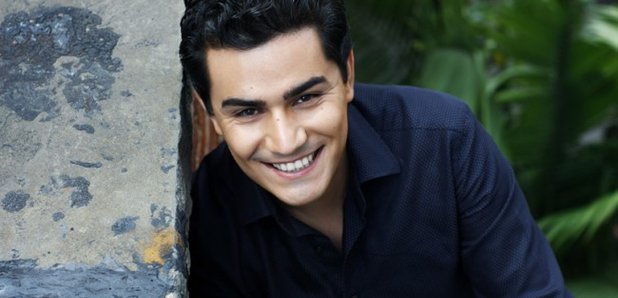 What's your first musical memory?
When I was six I was at a festival for children in Albania where they asked me to sing. From this moment singing was a great dream for me!
What is the one thing musicians need to know about Albania?
In Albania there is a certain operatic tradition, but it only started after the Second World War. However, with the Communist regime, it was difficult. It wasn't something that fitted in with their ideas very well. The opera house is in Tirana, the capital city, and although it is the only one in the country, it functions well. Albania has a lot of quality voices – bearing in mind the small size of the country – perhaps because we're part of the Mediterranean region.
Saimir Pirgu showed Classic FM around Albania - and sang in the ruins of a mountain fortress >
Why did you become a tenor?
As I have often said, I consider myself a 'product' of the three tenors. In fact, it is thanks to them that I have taken the path of singing. When I was about 13 or 14 years old and living in Elbasan, a small industrial city in Albania, I saw the famous Three Tenors Concert from Caracalla on TV. I was fascinated. I recorded that concert and listened to it countless times. From that moment, I decided that singing and the opera world would become my life, and so it was. When I eventually first met Domingo and Pavarotti, I told them: "Listen guys, it's your fault that I'm a tenor! If I hadn't seen you perform together, I'd probably still be a violinist or a conductor or something else."
What's your one tip for aspiring opera singers?
It is very important to know languages well and also be ready to learn them quickly. It is especially imperative to know well the language you sing in most often.
How do you remember Pavarotti?
I will never forget the day that I met him: I was 19, Pavarotti was in Merano (northern Italy) and asked if there were talented singers who wanted to perform for him. At that time, I was finishing my studies at the Conservatory Monteverdi of Bolzano, not far from Merano, and my teacher, Vito Maria Brunetti, mentioned my name so I was asked to sing for him.
I sang 'Una Furtiva Lagrima' from Donizetti's Elixir of Love . After the aria, Pavarotti said to me, "Ciccio who taught you to sing like that? Do you know that you sing very well?"
So he asked me to sing for him again. At that moment a strong bond was born between Pavarotti and I that lasted until the last days of his life. He was always very helpful in giving me tips that proved valuable and fundamental for my career and that I find useful even today. I remember many hours of lessons devoted to the correct pronunciation and diction, to tying the notes in the passaggio zone, to tendering the voice in the best way… those lessons were so precious to me. Though I was very young, they are not just fond memories, but a source from which I still draw today.
What was Pavarotti's best piece of advice?
He taught me the key to bel canto, and it's only now that I am a bit older that I am fully starting to understand the incredible wisdom he has passed on to me. There are a few singers like di Stefano, Gianni Raimondi, Fritz Wunderlich, Franco Corelli, Nicolai Gedda where I find similarities, each one for different reasons. But all these tenors had a crystal clear pronunciation and pure sunshine in their voices, with the right technique to project the voice in the theatre. It was Luciano who "introduced" me to them to understand the importance of this.
Saimir Pirgu's new album 'Il Mio Canto' is available on Amazon and iTunes >